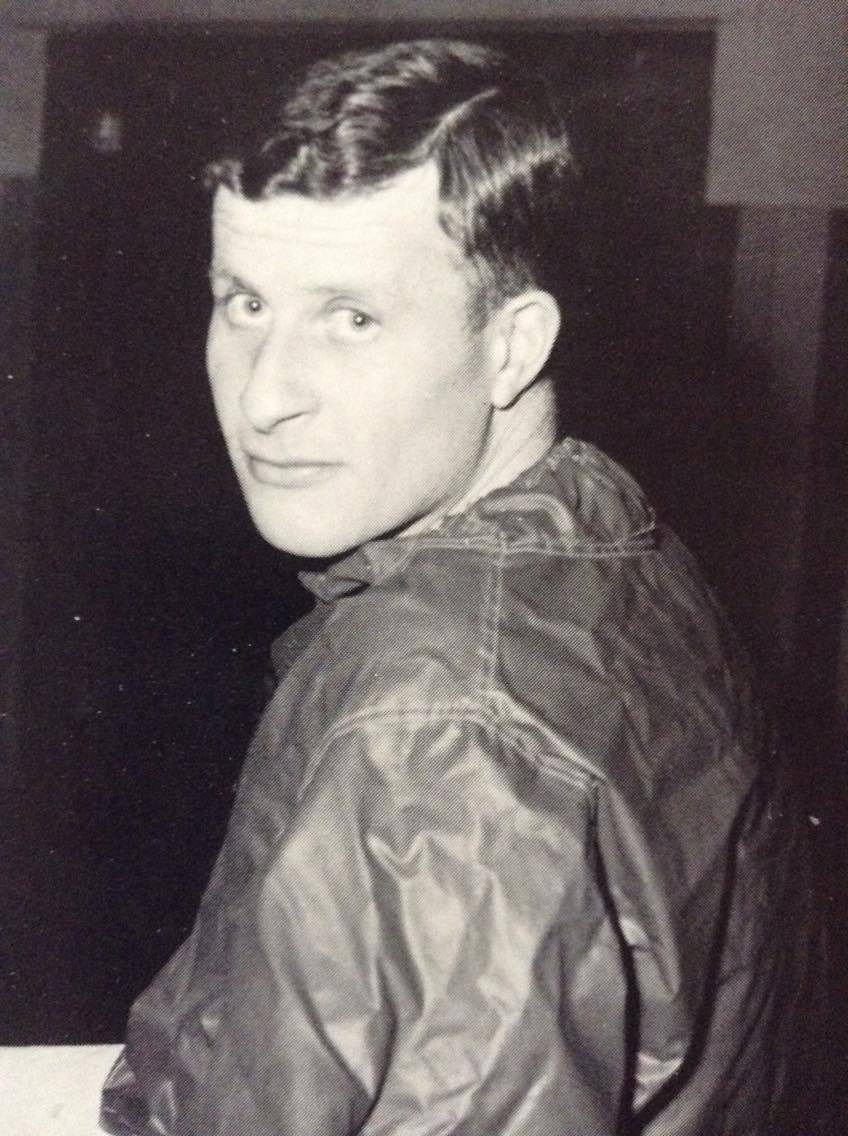 Coach Linse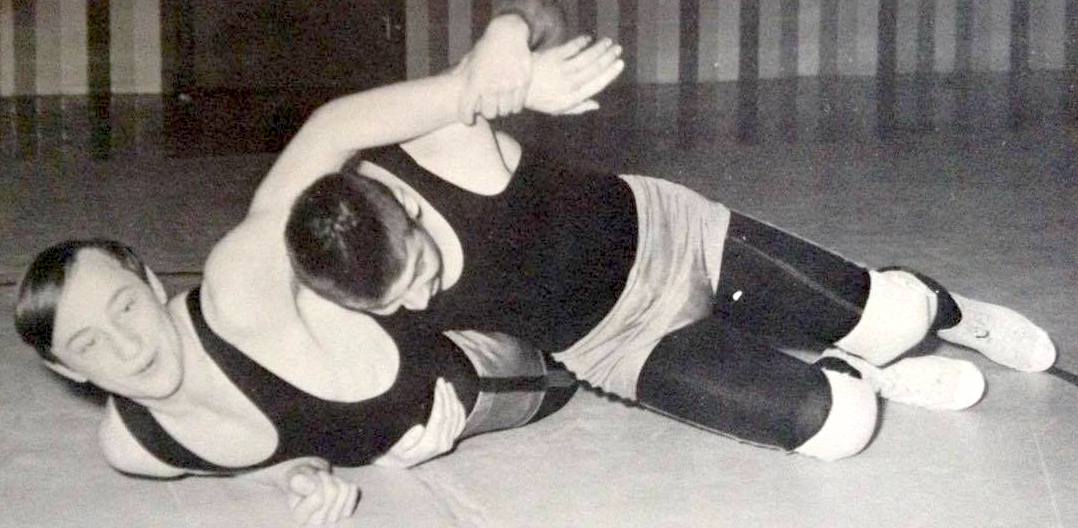 Ron Stuve learning the Coffee Grinder the hard way from Gerry Dale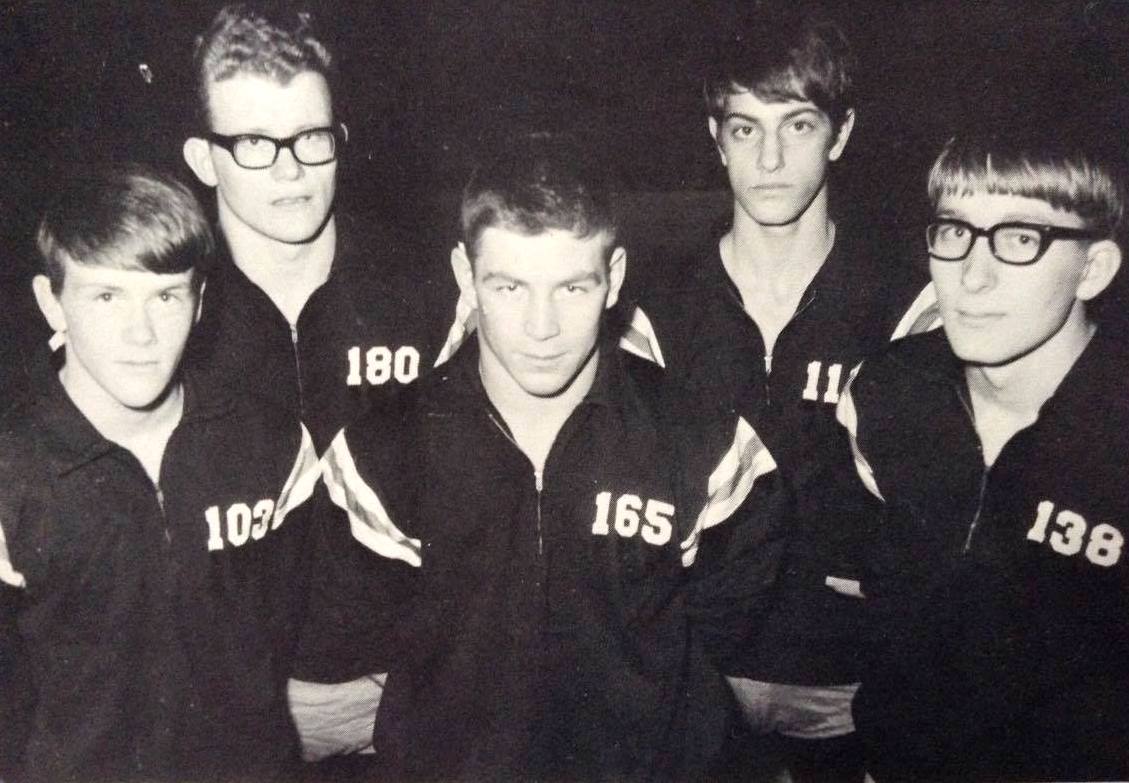 Bad Men: (L to R): Terry Holliday, Ron Berg, Gerry Dale, Wayne Knudtson, and Mel Nelson destroyed the Dairyland Invitational Tournament.
Season Notes:
50 Seasons Ago: "Tighten Up" 1967-1968.... Seven letter winners returned for Head Coach Larry Linse for another great Dairyland Conference run. There was adversity, where the men had to fight through injuries throughout this season. They had a full team and a strong line up, yet they had to tighten up when wrestlers went down. Their 'next man up' attitude helped fill the voids and take away the wins from their opponents.
These guys were warriors finishing 2nd in the Dairyland conference with a 7 and 4 overall duel meet record. This team bested tough area programs beating Independence, Gale-Ettrick, Onalaska (in a 25-24 barn burner), Alma Center, Blair, Mondovi, and Osseo.
Led by All-Conference wrestlers Terry Holliday (#103), Gerry Dale (#165), and Mel Nelson (#138), and standout wrestlers Ron Berg (#180), and Wayne Knudtson (#112), and Ed Dubiel (#154); this team was intimidating to face.
In individual accomplishments, there were three Conference all-stars anointed at the Dairyland Invitational Tournament in Augusta. Terry Holliday, and Ron Berg taking first, and Mel Nelson taking second. Joining them was Wayne Knudtson, and Gerry Dale also taking second.
Sectional qualifiers this season were Terry Holliday and Gerry Dale. Getting the farthest for the Norsemen this season was Holliday placing 4th at the C-FC Sectionals.
Coach Linse moved on to take a teaching job in Lake City, MN. after five seasons. He said as he started his family it was tough to donate the time it took to run a wrestling program, especially when you take in consideration he did all of this without compensation on behalf of the district.
Doing the math, Coach Linse's five year Investment in Whitehall Wrestling + the talented Junior and Senior wrestlers; all of whom had been grinding for a long time = the program's first ever multi-year duel winning season records. This important milestone will fuel the team through the rest of the decade and establish a tradition of tough, hard-nosed Norsemen through the decade of the 1970's.