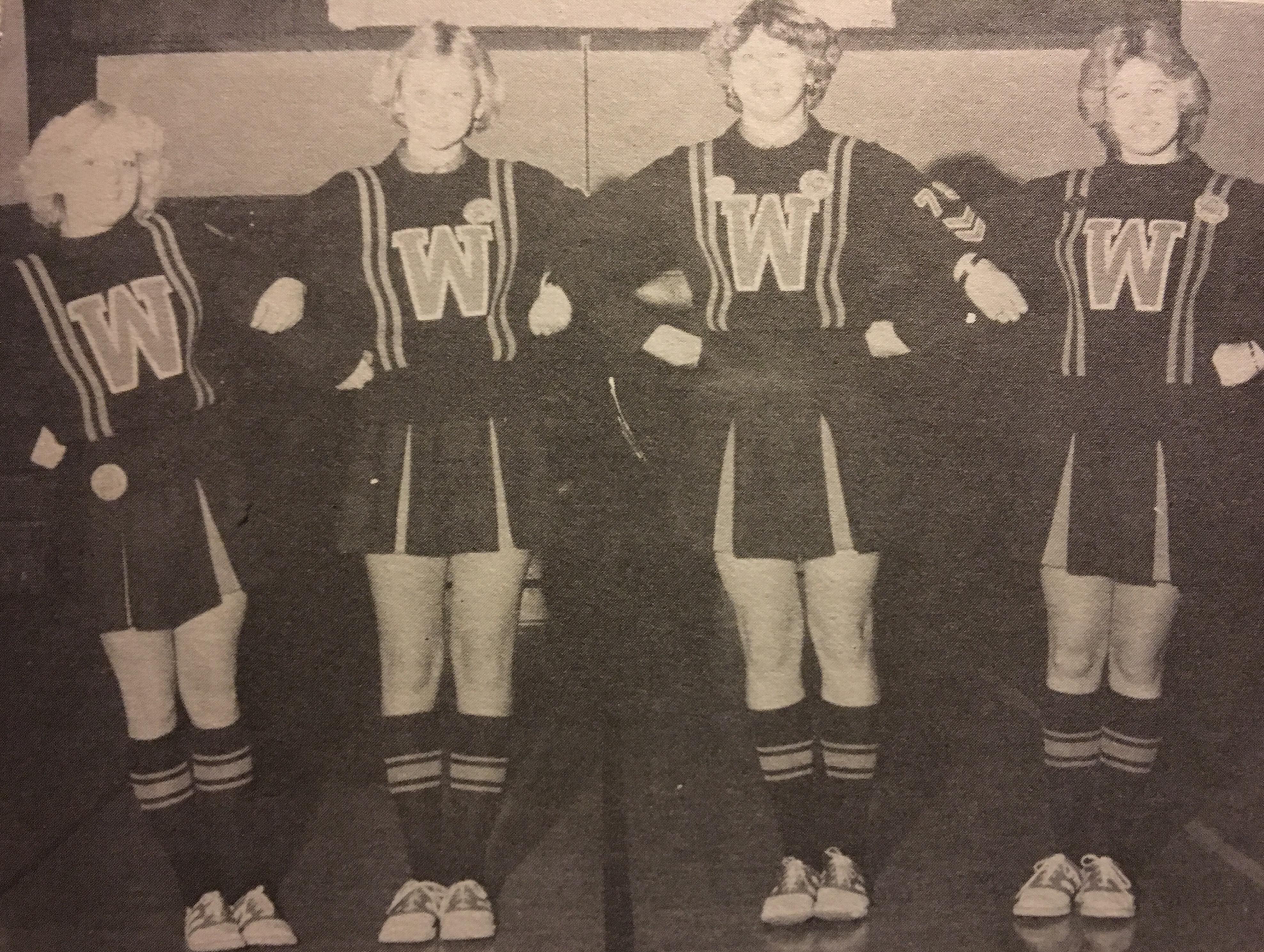 Wrestling Cheerleaders: Liza Guse, Kaye Wozney, Sue Hughes, Karen Faldet.
Steady Performers: Scott Humphrey, Dan Hauge, Alex Hernandez, Randy Berg, David Gardner, Eddie Slaby, Gary Steinke.
Duels:
C-FC: Loss 17-53
Alma Center: Loss 31-36
Blair: Loss 4-47
Central: Win 36-23
Alma: Loss 10-41
Melrose-Mindoro: Loss 28-42
Independence: Loss 10-51
Augusta: Win 41-21
Mondovi: Loss 15-50
Osseo: Loss 27-49
G.E.T: Loss 12-46
Tournaments:
Onalaska Invitational: 8th place. Individual finishes: 3rd= Alex Hernandez, 4th= Randy Berg, Dave Gardner.
West Salem Invitational: 8th place. Individual finishes: Champion= Alex Hernandez, 3rd= Randy Berg, 4th= Ed Slaby, Gary Steinke, 5th= Dan Hauge.
Dairyland Invitational: 8th place. Individual finishes: 3rd= Alex Hernandez, Randy Berg, Gary Steinke.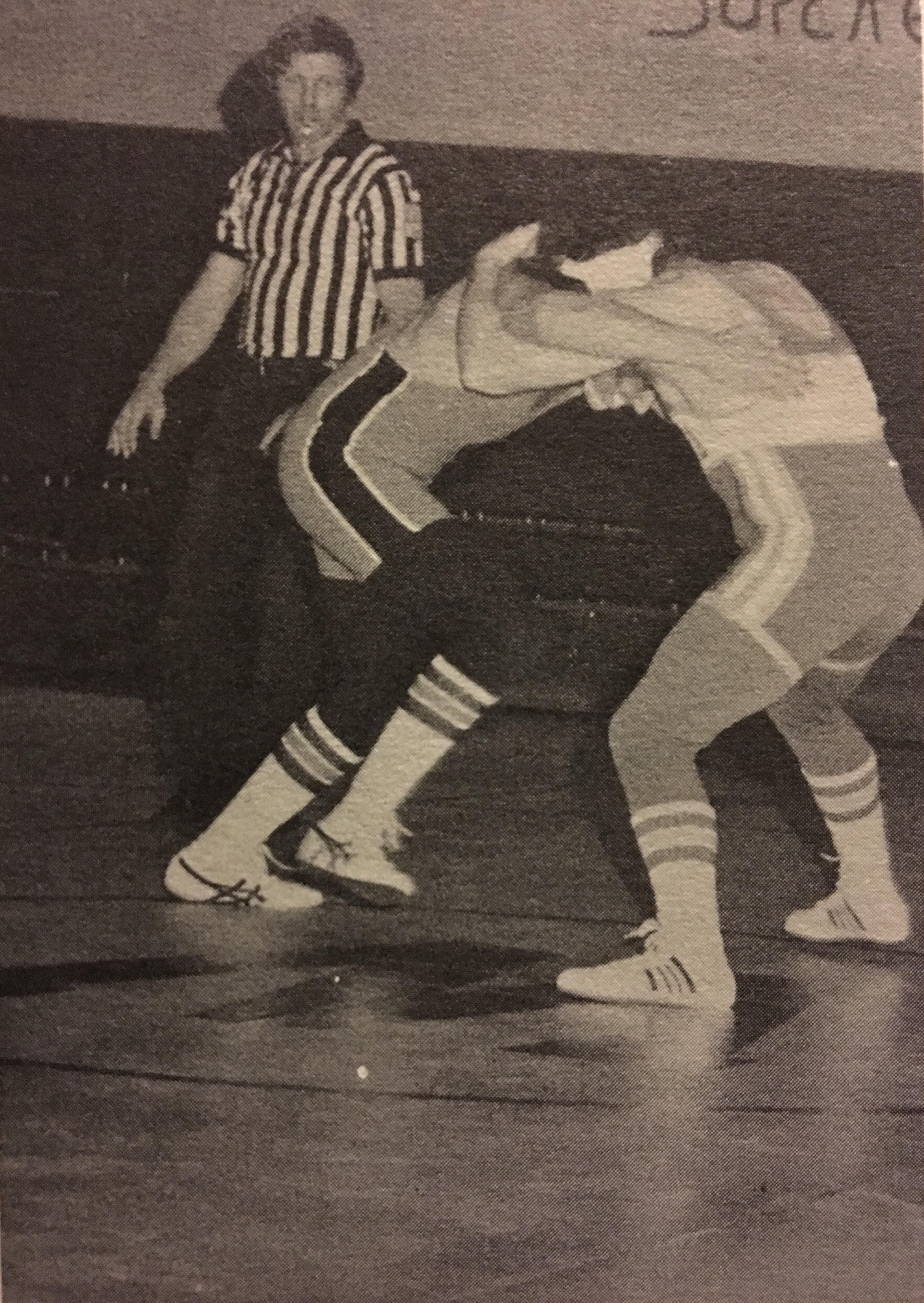 Gregg Kubisiak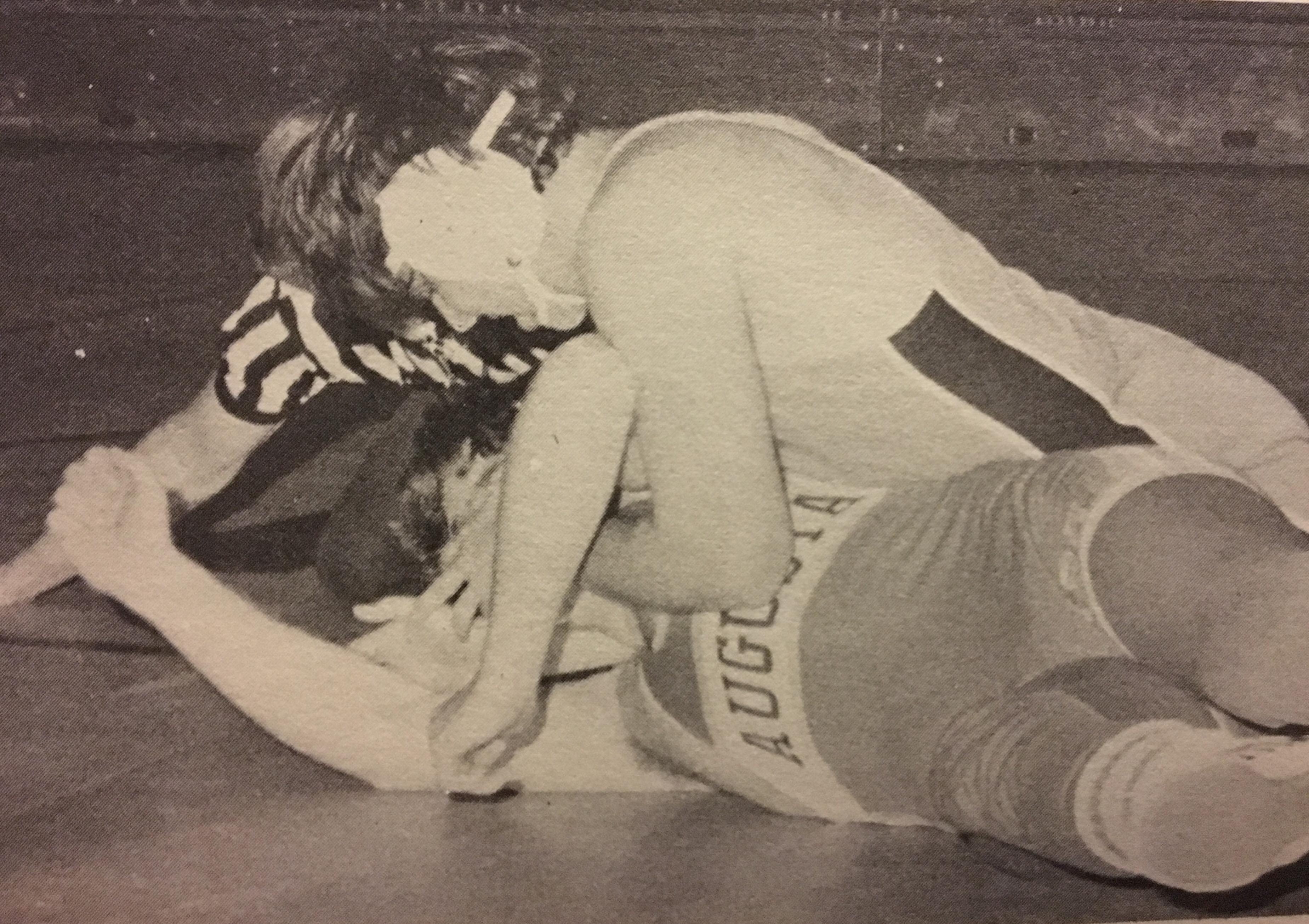 Gregg Kubisiak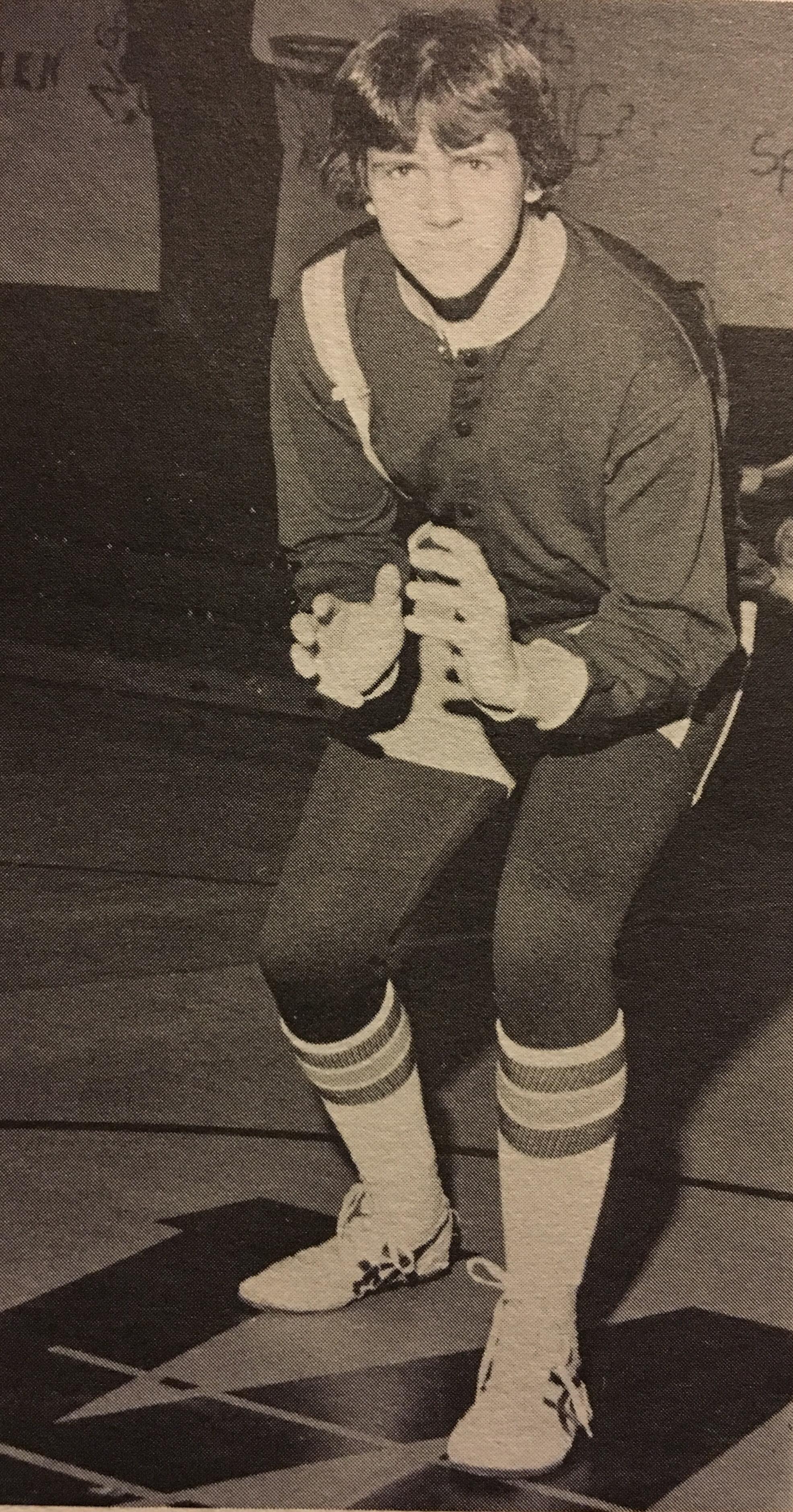 Dan Hauge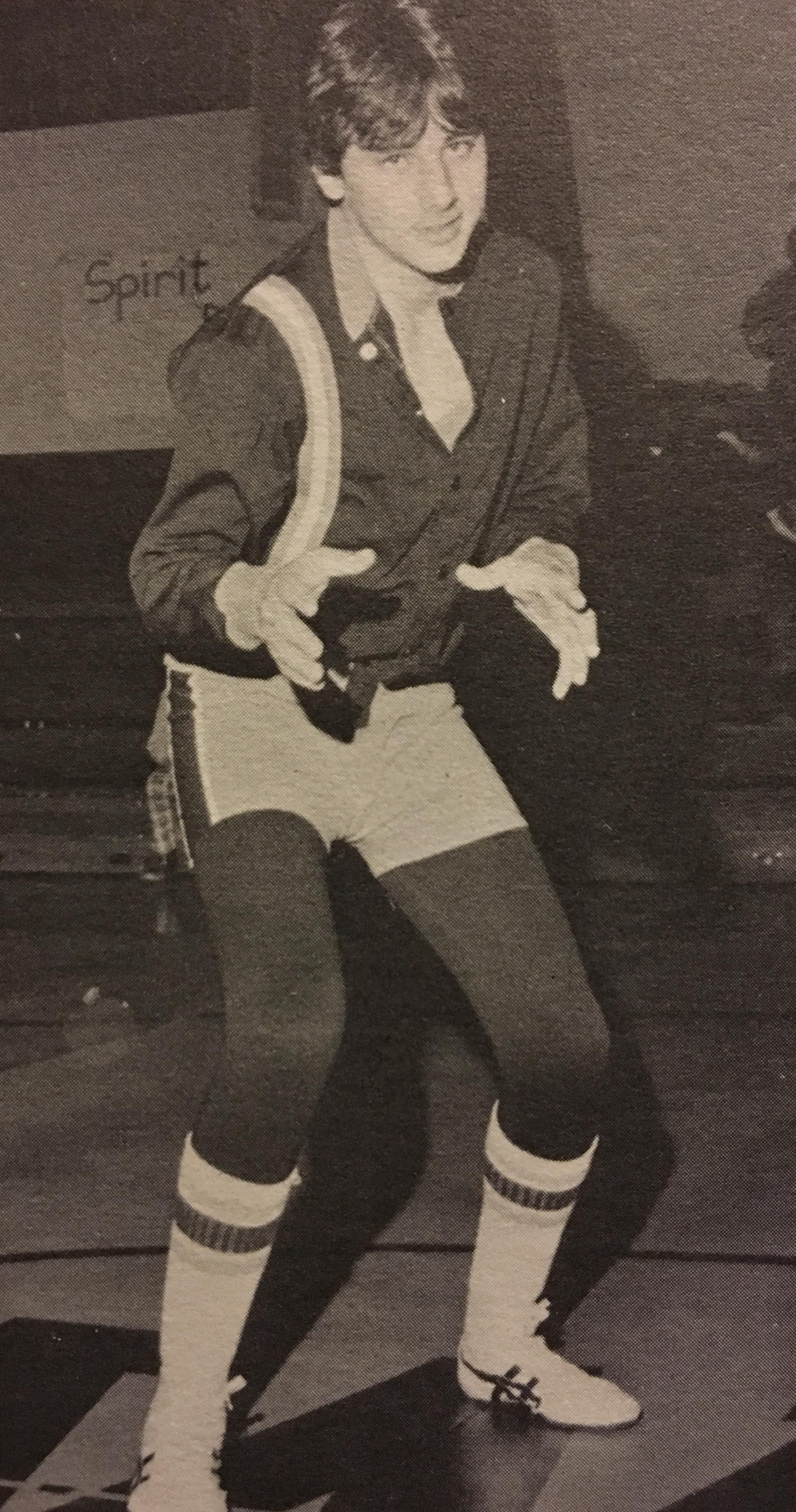 Scott Humphrey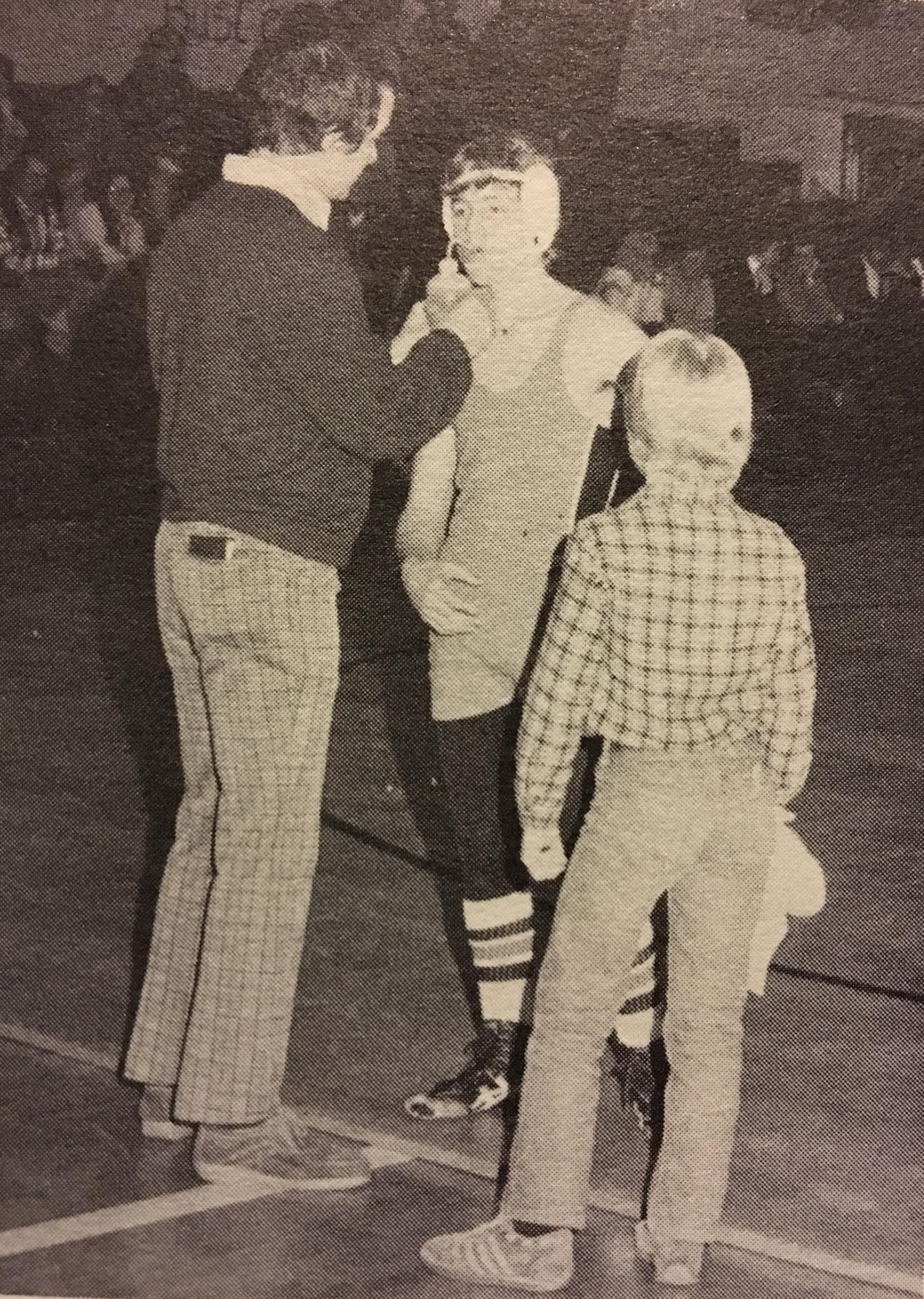 Coach Warrick with Ed Slaby as cornerman "Huck" Koxlien Looks on.
Season Notes:
40 Seasons Ago: "Hold the Line", 1978-1979.
It was a season of many challenges to overcome for the Norse Mat Men. Head Coach Craig Warrick becomes the sixth new Whitehall coach in as many years. With a loss of five experienced senior hammers to graduation, the team was very young and a rebuilding phase was starting for the program. It will take a special breed of young men to keep the program moving forward through this tough season. Good thing we had them.
The young team of Gregg Kubisiak (#185/HWT), Randy Berg, Dave Giebel, David Gardner, Dan Pucik, Alex Hernandez, Eddie Slaby, Gary Steinke, and David Steinke, led by seniors Dan Hauge and Scott Humphrey (#167) went 2 and 7 in conference (2-9 overall).
Taking on manager duties was Chris Hernandez and Dan "Huck" Koxlien. Our cheerleaders were Liza Guse, Kaye Wozney, Sue Hughes, and Karen Faldet. With the team in place and a full schedule set, the team was ready for dual competition.
With that young team the boys took their lumps, but had a lot of bright spots of potential. The Norse had some close finishes as well as wins over Augusta and Eleva-Strum. In individual tournaments we had greater success with some stud performers led by hammer Alex Hernandez (1st at West Salem, and 3rds in Onalaska and the Dairyland Invite). Other high fliers were Randy Berg and Dave Gardner taking 4th at Onalaska.
The best individual tournament for the Norsemen was the West Salem tournament. This tournament was a tough one. To podium there is a big deal. Along with the 1st from Hernandez there, Randy Berg took 3rd, Ed Slaby and Gary Stenike took 4th and Dan Hauge took 5th.
At the Dairyland Conference Tournament Hernandez, Berg, and Gary Steinke all took bronze. While the team had a tough time putting up points, they still all fought hard to get guys ready to deliver top performances at the big tournaments.
Were proud of these men. This was a make or break year for the Program. When our backs were against the wall, these guys continued to fight so that Norse wrestling would continue on into the future.
Another piece of the program's history was revealed in the yearbook from this season. Quote.... "At the close of the season, the wrestlers led workshops that encouraged grade school youngsters to participate in the challenging sport." While the season was a challenge these young men continued to plant the seeds for future Norse wrestling teams. Thank you for your work, you men of winter.