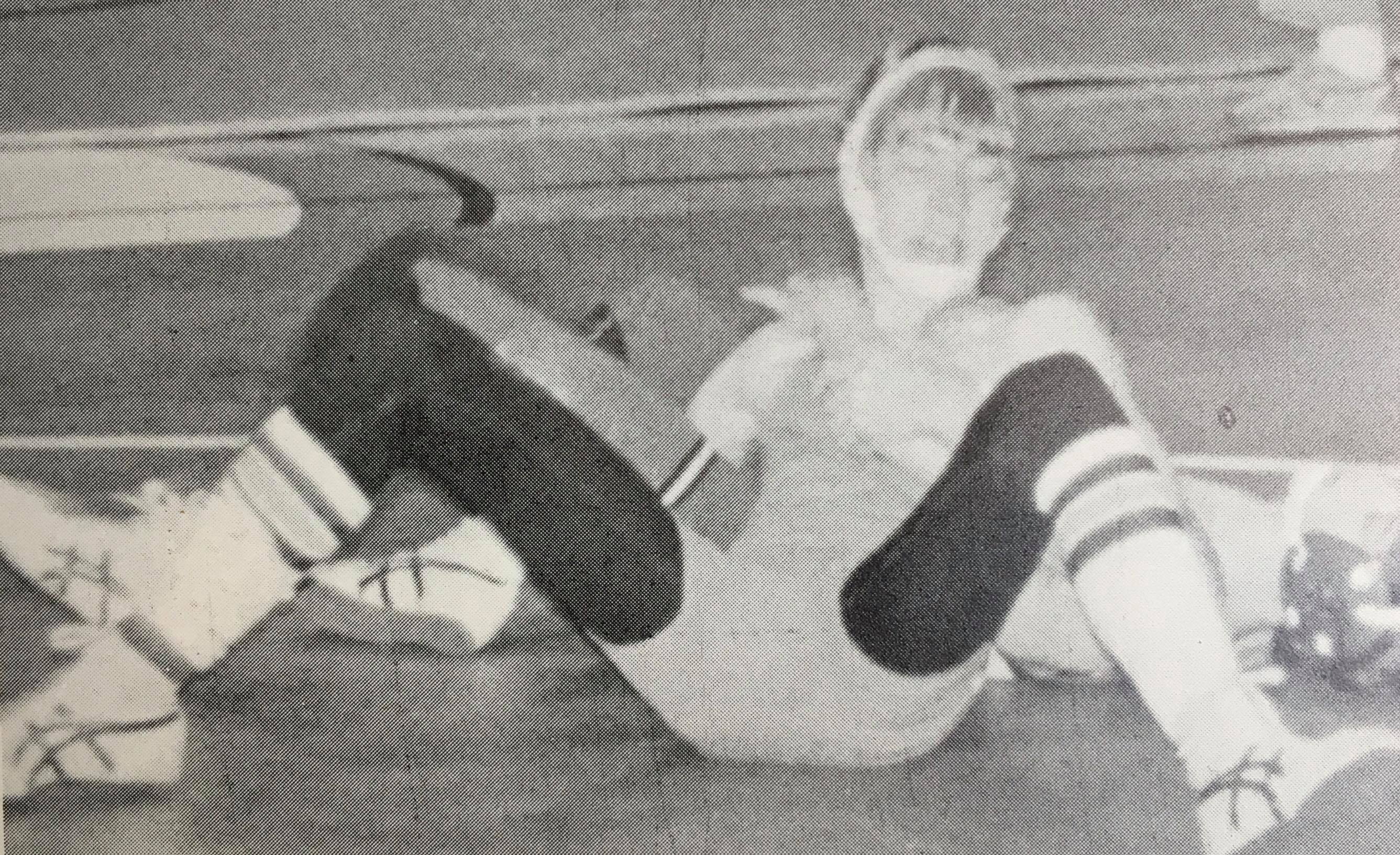 Dave Kubisiak is getting near fall.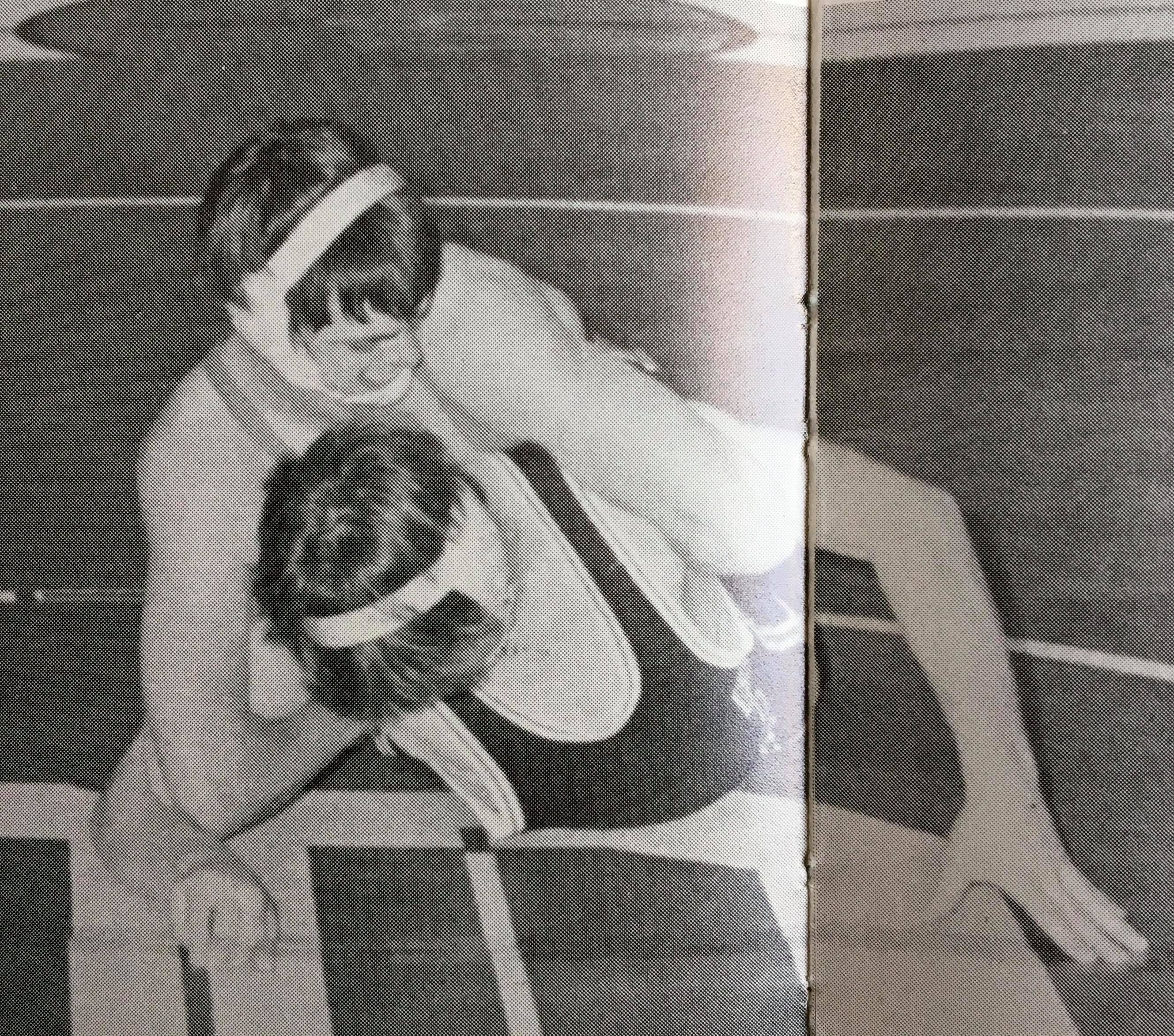 Gary Stienke has a double arm bar in.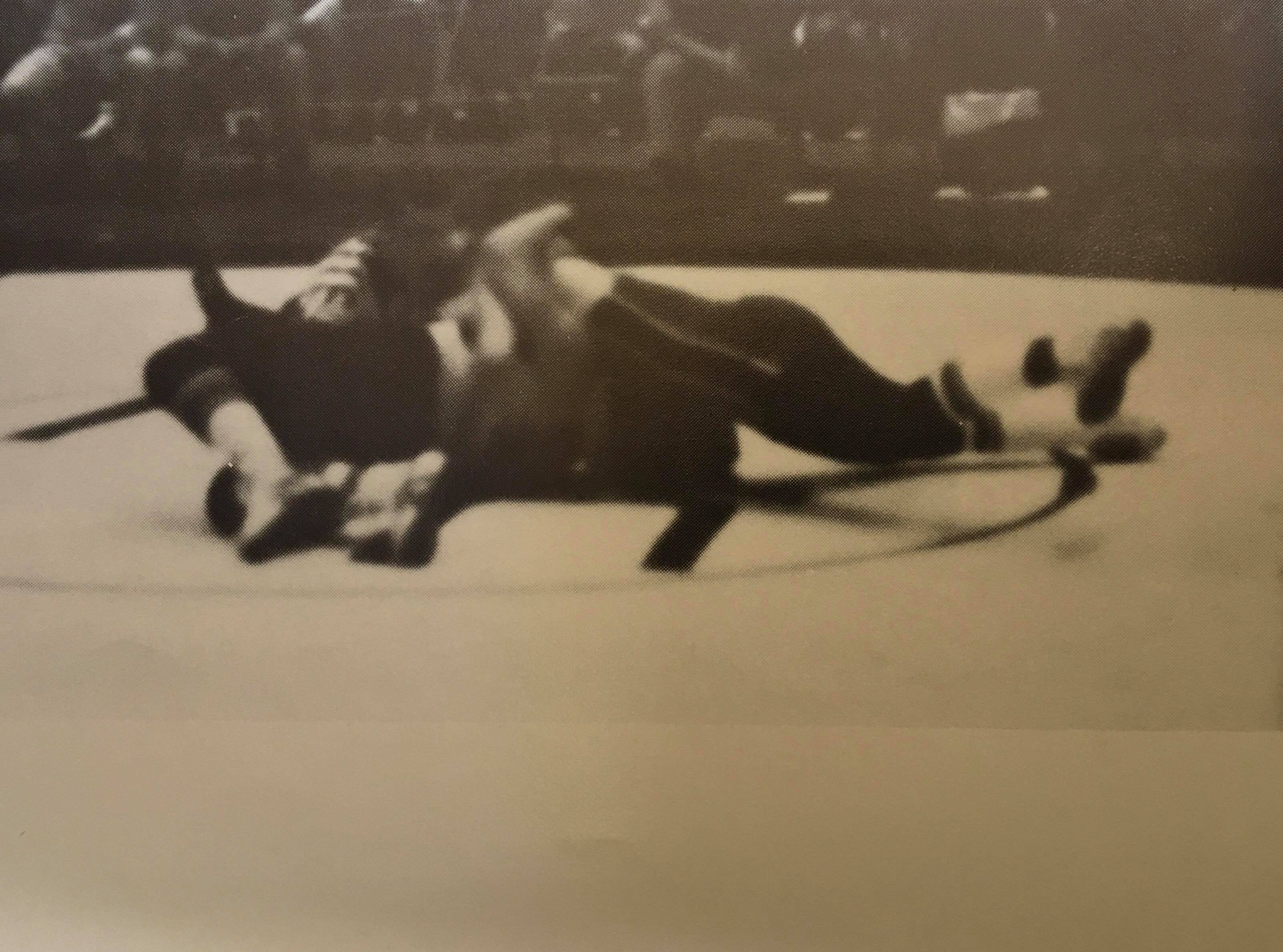 Bautch nearly pins Schlotthauer in the WIAA finals.
Season Notes:
"Fight the Good Fight" 1980-1981
The 1980-1981 Wrestling season was a watershed event for many reasons. This is Coach Walek's second season at the helm of the wrestling program and the first time we get a multiyear leader running the show. Along with having a consistent leader, the Norse have a strong group of hammers and our first WIAA Individual finalist. This is an important season for pushing the Norse to higher level of output and making a splash at the higher levels of state competition.
Coach Walek commanded a stable of 15 solid wrestlers with several names that were battle tested over the last several seasons. Popping in and out of the practice room to help Coach Walek work with the wrestlers was a young student teacher; a Jeff Hauser. College kid from Galesville out of UW-La Crosse. The team as a whole nearly matched the season before record with a 4 and 5 result in dual competitions. At this time we do not have much information on the regular season except that four of the five loss dual scores were within six points. This is an indication that the team had solid gains from the year previous.
The Norse had a fired up group of cheerleaders in 1980-1981. Shari Carlson, Ruth Olson, Cathy Moen, Brenda Hanevold, Janell Schansberg fired up the gang and lent their voices to the effort of the wrestlers on the mat. Helping with manager duties, future wrestlers Fred Gardner and Jim Kubisiak assissted the team.
In tournament play there were Norse that made it a habit to find the podium on a regular basis. In Onalaska Dave Gardner and Roger Bautch took gold followed by Gary Steinke and Al Phillipson. At West Salem again it was Dave Gardner and Roger Bautch. Gary Steinke cleaned up with a sliver. Colfax watched Norseman Bautch take another gold and Kevin Dubiel, Gary Steinke, Dave Steinke, and Joe Carty eat up a ton of team points with bronzes. Finishing up tournament season at Whitehall Roger and Dave took golds again along with high finishers John Gardner, Dave Kubisiak, Gary Steinke, and Joe Carty taking bronzes.
As the regular season came to a close it was clear there were several dominant Norse contenders who had a chance to make some noise in the WIAA tournament series. New to the WIAA this season was a change from the one division winner take all format to a three division plan where the state was divided into three classes. Class A, B, and C. Whitehall based on school population size would be class C.
The WIAA Regional birthed five Whitehall Norsemen sectional qualifiers! Dave Gardner, Gary Steinke, John Gardner, Joe Carty and Roger Bautch all made the cut showing Whitehall as a force to be reckoned with as a program of distinction in the area.
At the Viroqua sectional the Norse wrestled well but all were retired except Roger Bautch. He fought through the tournament and became our first state qualifier since Jim Bautch in the 1977-1978 season. It is said that Roger was the first of a new kind of heavyweight we would see in the modern era of wrestling. One of the future. Fit, cut, very strong and agile. Roger wrestled less like an unlimited class wrestler power and girth of the old. He was fast and could change levels and attack from a low position. Strong yet quick and light on his feet he was able to stack up wins against opponents all over the west and central part of the Wisconsin.
Bautch was the 4th Norseman wrestler to make it to the WIAA state tournament and still as of 2020 the closest Whitehall wrestler to reach for a WIAA state title. Here is the climb up the mountain from the the 1981 Whitehall Echo yearbook... Friday, February 27, found Roger pitting his 23-1 record against Mark Schuette of Loyal. A score of 6-0 gave Roger Bautch his quarterfinal win. Moving into the semi-finals, Roger was up against Ernie Witte of Johnson Creek. After wrestling to a 5-5 tie throughout 3 periods Roger went on to capture an overtime victory, and a berth to the championship bout. Tom Schlotthauer, from the Wisconsin School of the Deaf, was the last obstacle on the road to the state championship. As the match began, Roger jumped to a 7-0 lead early in the first period. After a reversal by Schlotthauer he put Bautch on huis back and pinned him at the 1:33 mark in the first period.
It is a tough end to a great high school wrestling story of a legendary Whitehall warrior. This is wrestling. At the WIAA state tournament every young man is deserving of a finish fitting of his desire and hard work. Yet in wrestling and in life the endings are not always what they deserve to be. Schlotthauer was a great warrior as well who found a way to win in a situation were things were dark for him. And Roger Bautch did Whitehall proud and is still the highest finishing Norse wrestler in the program. He is also one of the all time career greats to wear the Whitehall singlet in battle. Someday soon there will be a wrestler to rise out of Roger's shadow and plant a flag on top of the WIAA mountain. Who will help finish what Roger came so close to finishing? That history is yet to be written.
In the annals of Whitehall Wrestling history this team represented a turning point toward the modern era. They marched forward into the three division format we still have today. Also the program will enjoy a long 30 year stretch of consistent leadership from Walek, Hauser, Borreson, and Peterson which will lead to the current success Whitehall Norsemen wrestling thrive in today. Thank you men of 1980-1981.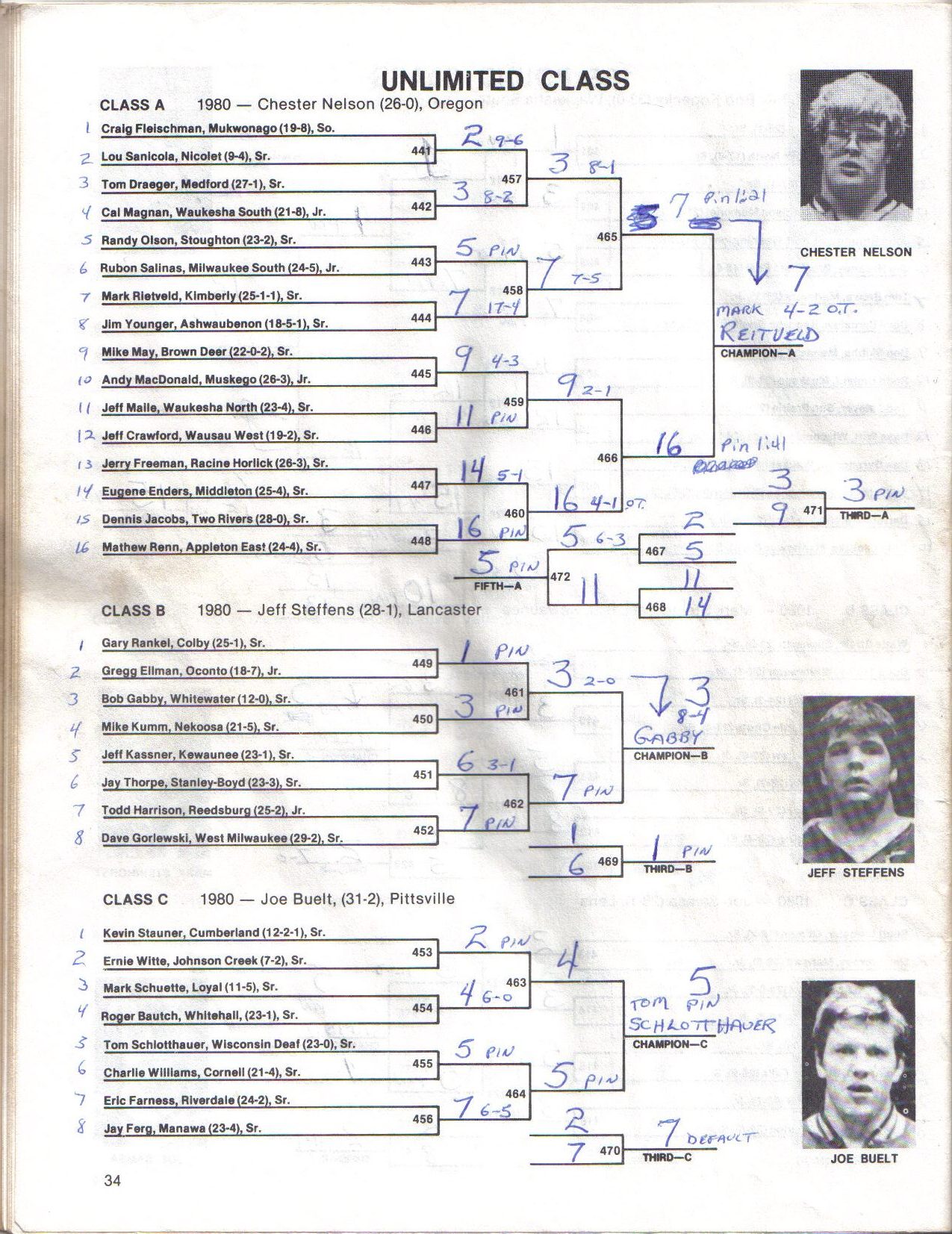 Roger Bautch's WIAA State Individual Bracket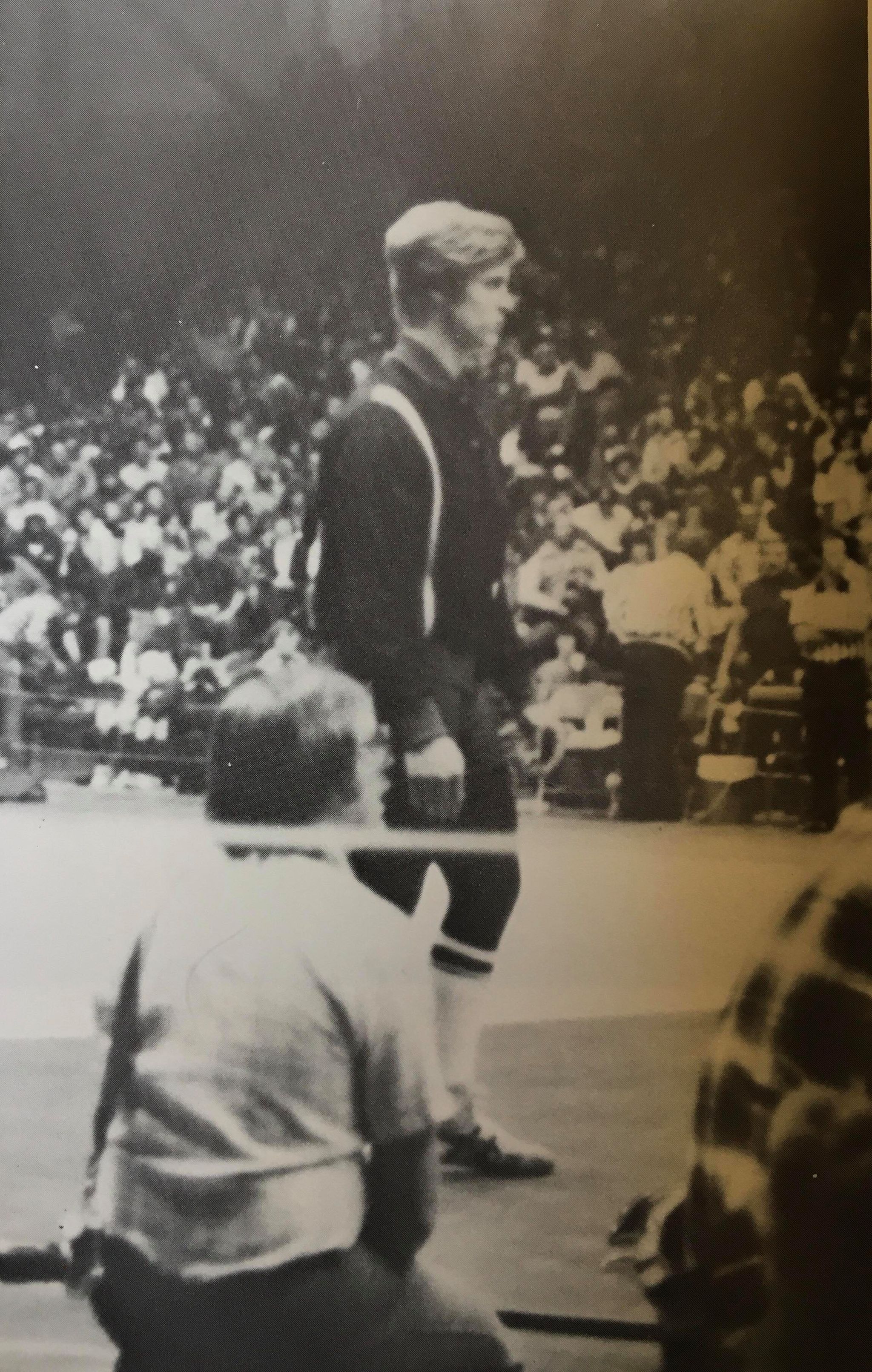 Roger Bautch.. Our Norse WIAA Individual Finalist