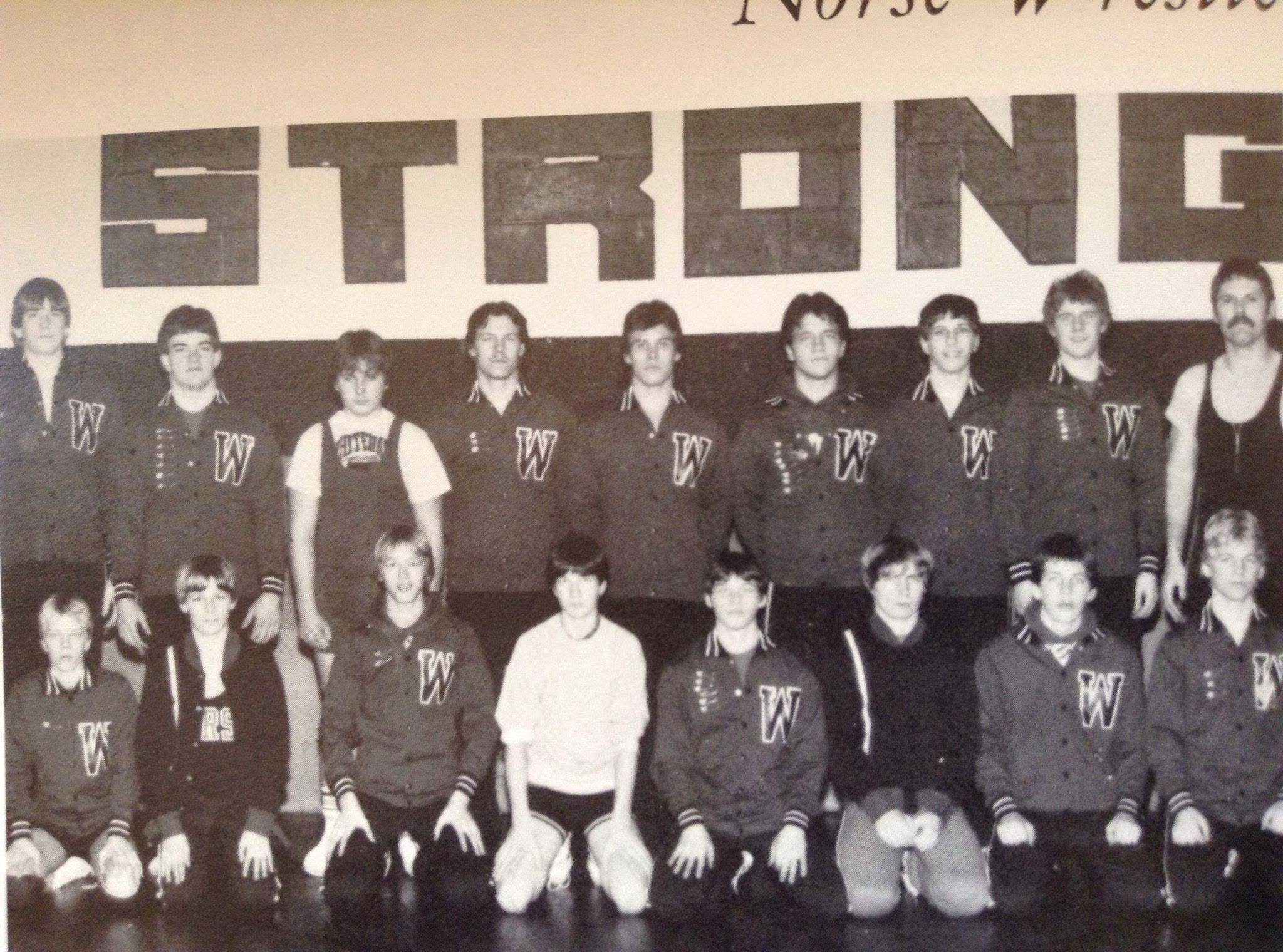 1985-1986 Whitehall Norsemen Wrestling Team
Head Coach: Jeff Hauser Assistant Coach: Mark Helgeson
Wrestlers: J. Elliott, K. Moats, Mike Sesvold, A. Passa, G. Austin, Jerry Leque, Fred Gardner, D. Guse, Jeff Herried, Corky Anderson (Captain), K. Bremer, Kevin Helgeson, J. Harsart, Dale Lyngen (Captain), Brian Gabriel, P. Foss, Jim Kubisiak.
Record: 4 Wins- 3 Losses (5-5 Overall), 4th in the Dairyland.
Notable Performances: Dale Lyngen All-Conference 145#, Kevin Helgeson Sectional Qualifier, Jim Kubisiak, Corky Anderson were steady performers.
Team placed second at the Onalaska Booster Club Tournament.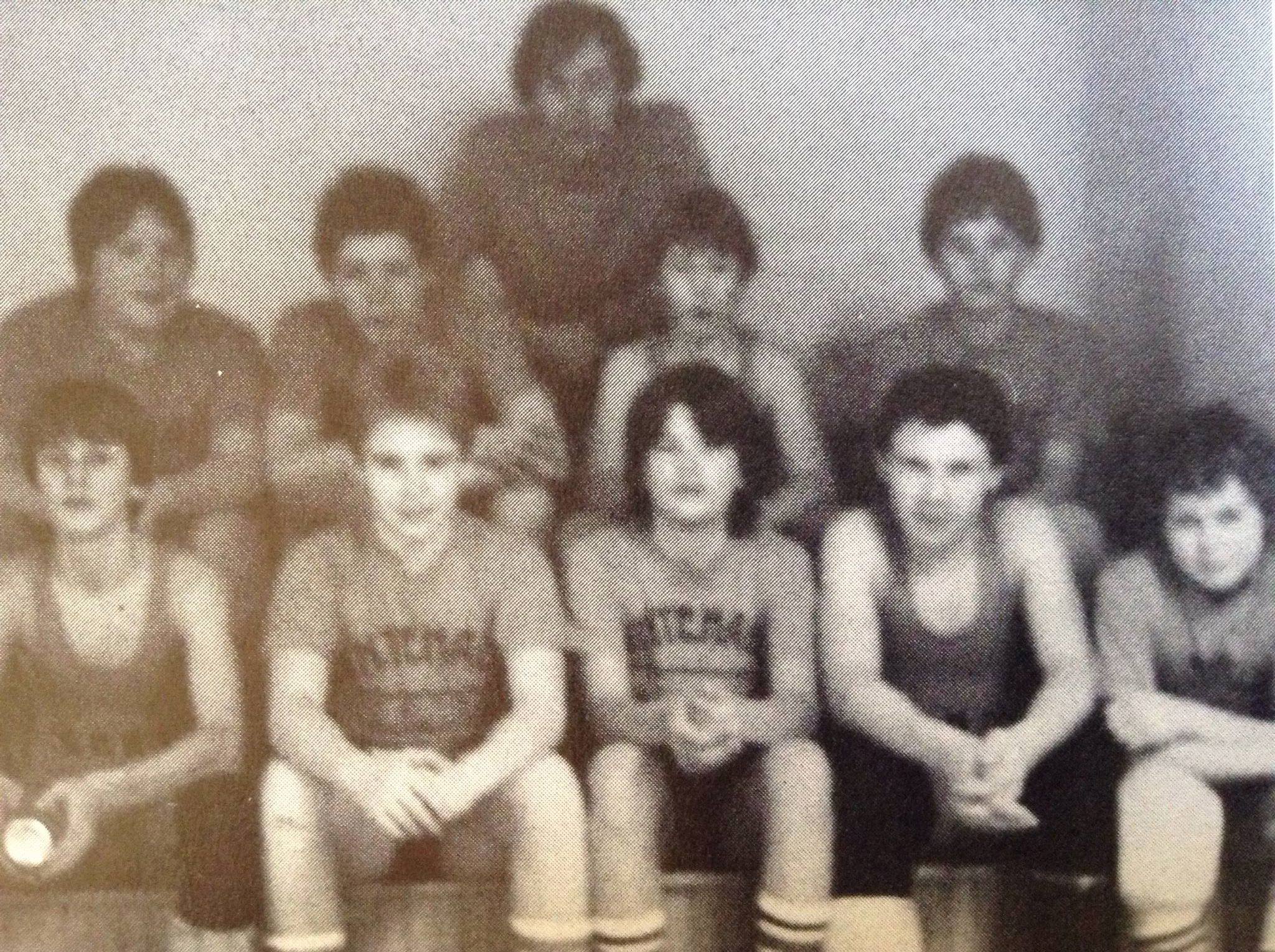 1985-1986 Whitehall Norsemen Junior High Wrestling Team
Back Row: Justin Wagner, Unknown, Matt Koxlien, Unknown.
Front Row: Stuart Phillipson, Clark Kulig, Jim Powell, Aaron Nordby.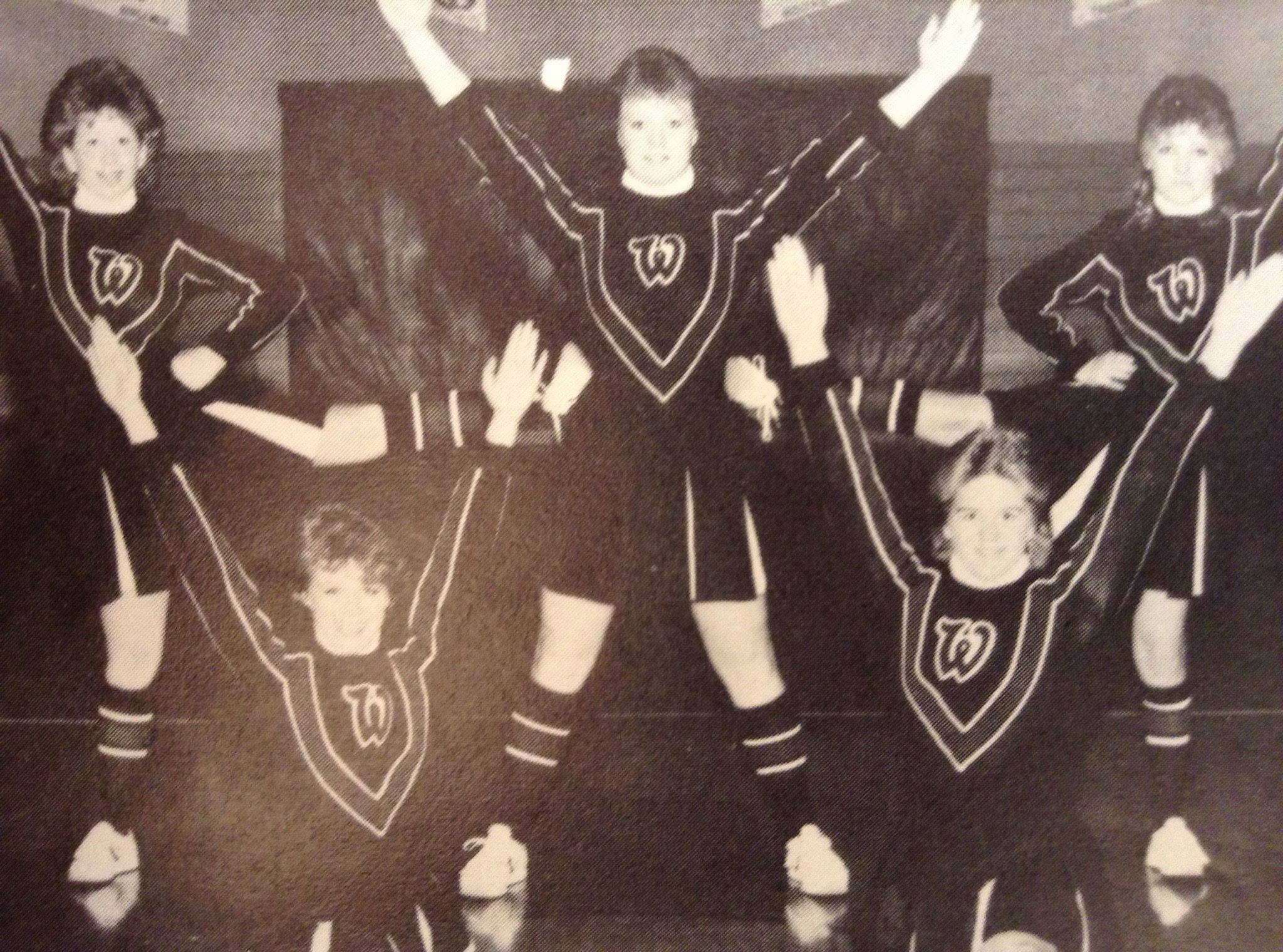 1985-1986 Whitehall Norse Cheer Squad Sondra Haug, Renee Helstad, Dawn Johnson, Michele Haralson, Angie Andre.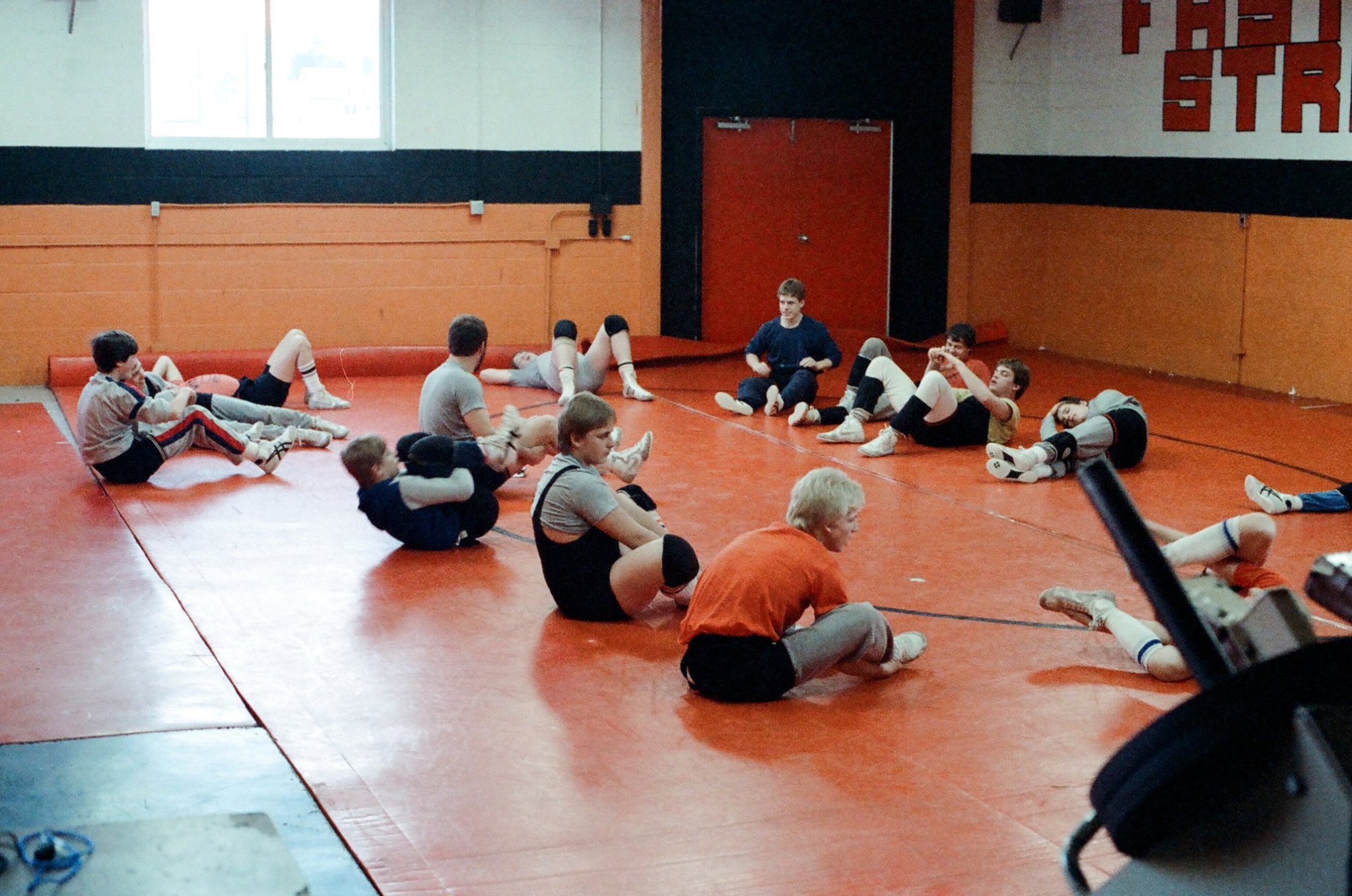 Team Stretch
Season Notes:
"Seniors in Control" 1985-1986. Anchored by a talented group of Seniors, Coach Hauser's boys went 4 and 3 (5-5 overall) in the Dairyland; finishing 4th in conference. Led by captains Dale Lyngen and Corky Anderson, This team finished in second place overall in the tough Onalaska Area Booster Club Tournament. Highlight individual performers were Dale Lyngen winning the 145 Conference Title. Kevin Helgeson was a Sectional Qualifier and Jim Kubisiak steady performer earning a large portion of team points over the season.