Paul Sosalla looking for an opening.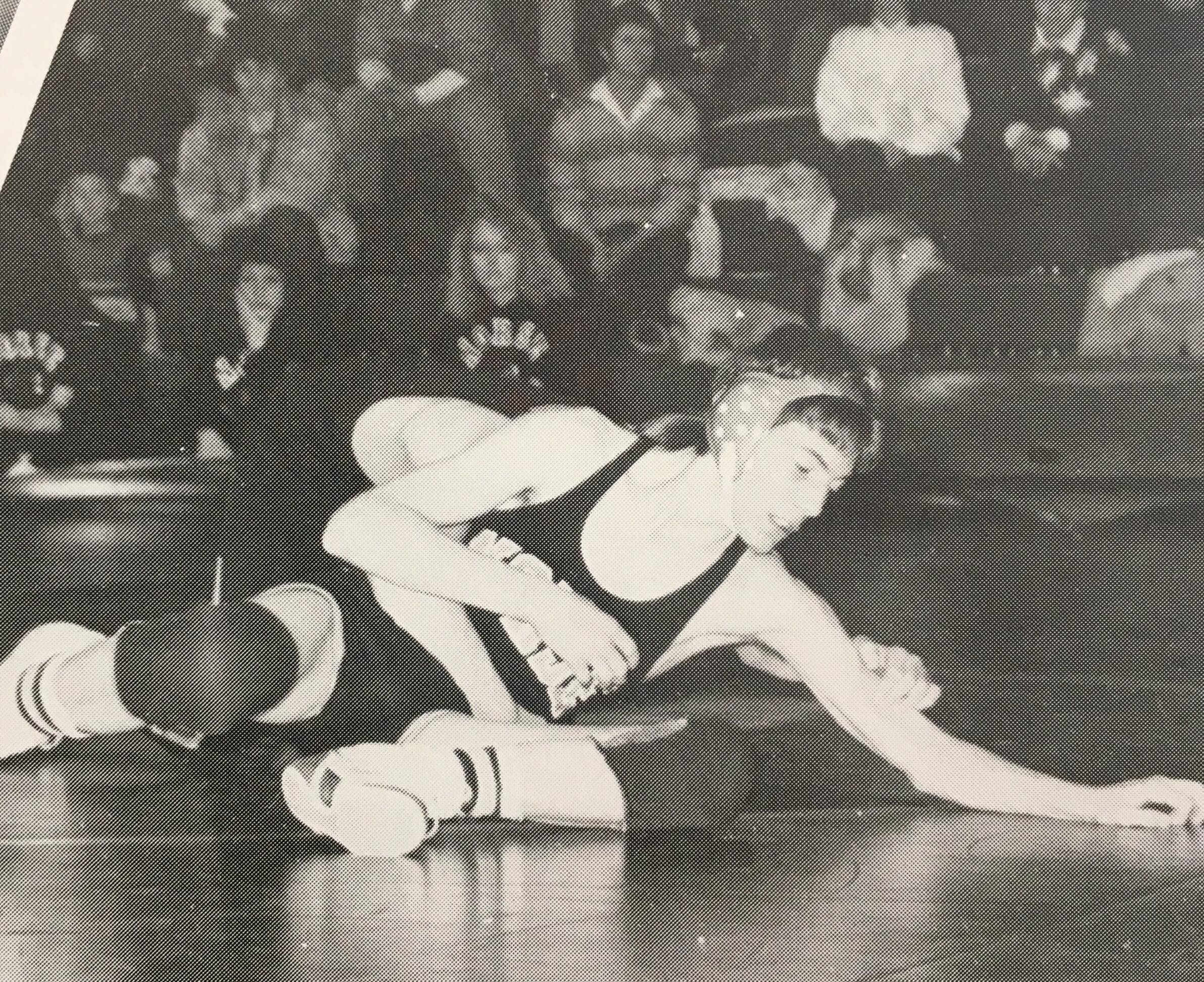 Justin Anderson working an escape from the bottom.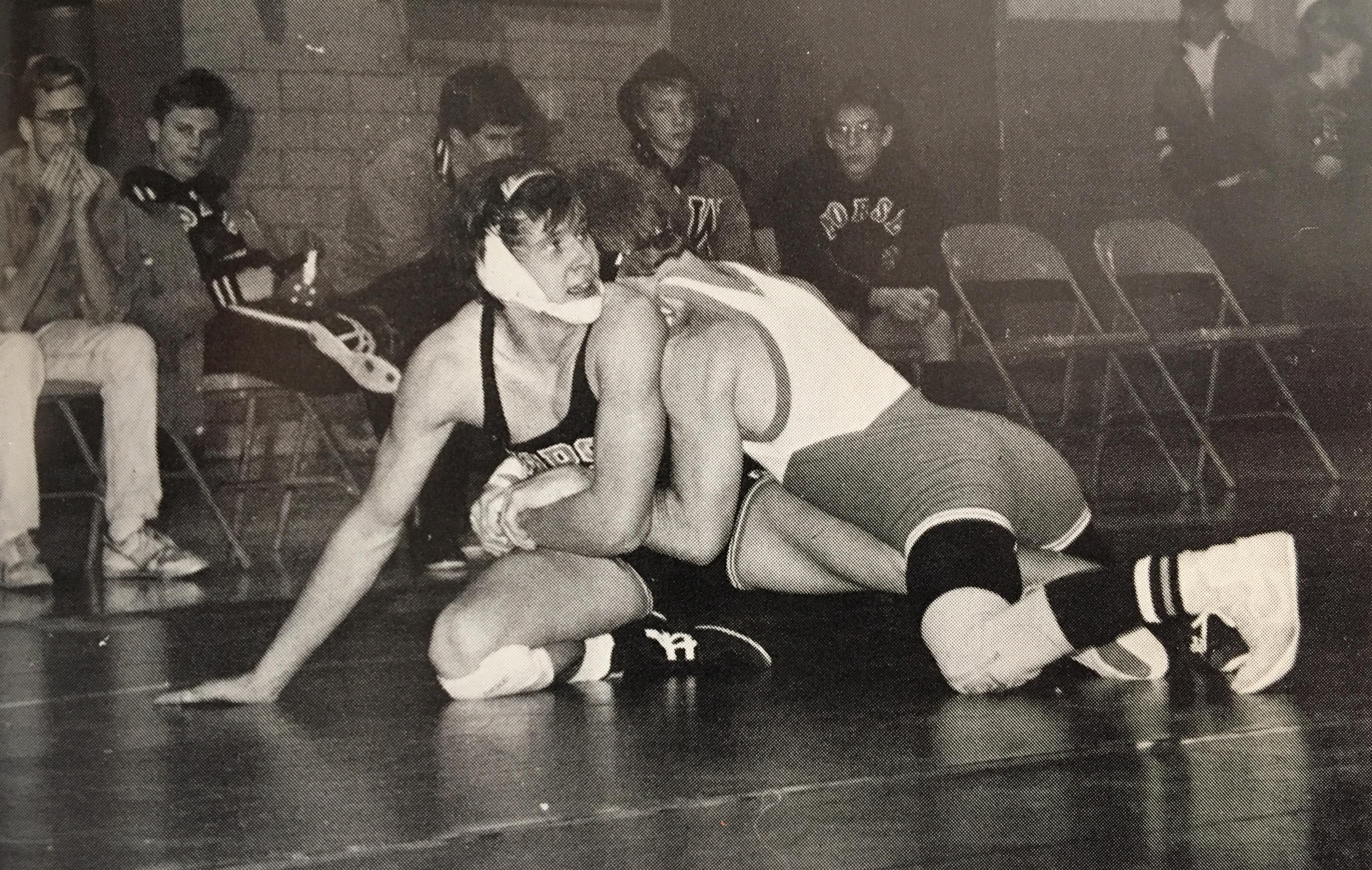 Bill Klimek looking for a way out of a two on one.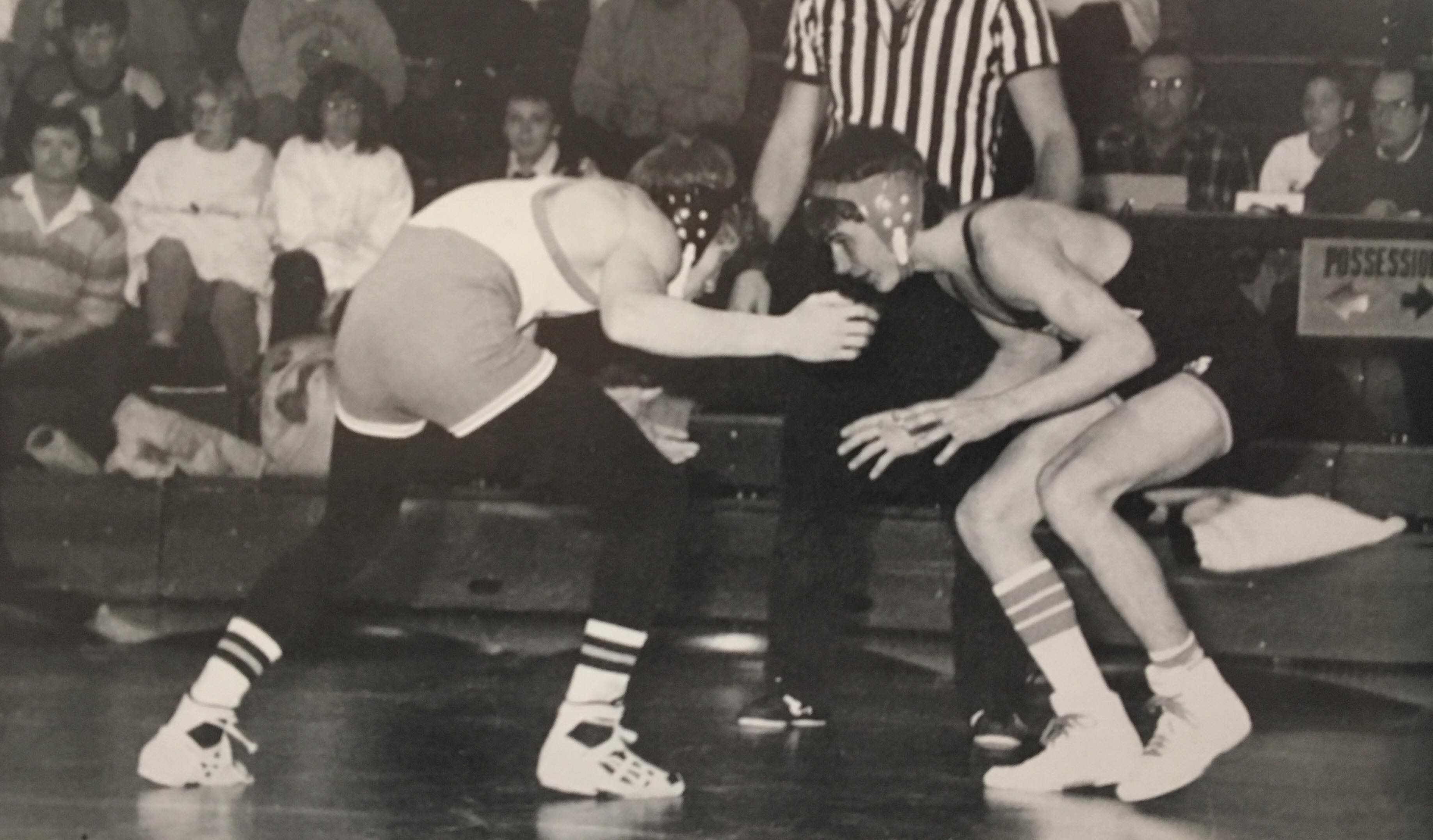 Paul Sosalla looking for an angle of attack.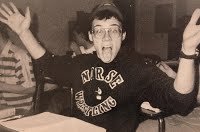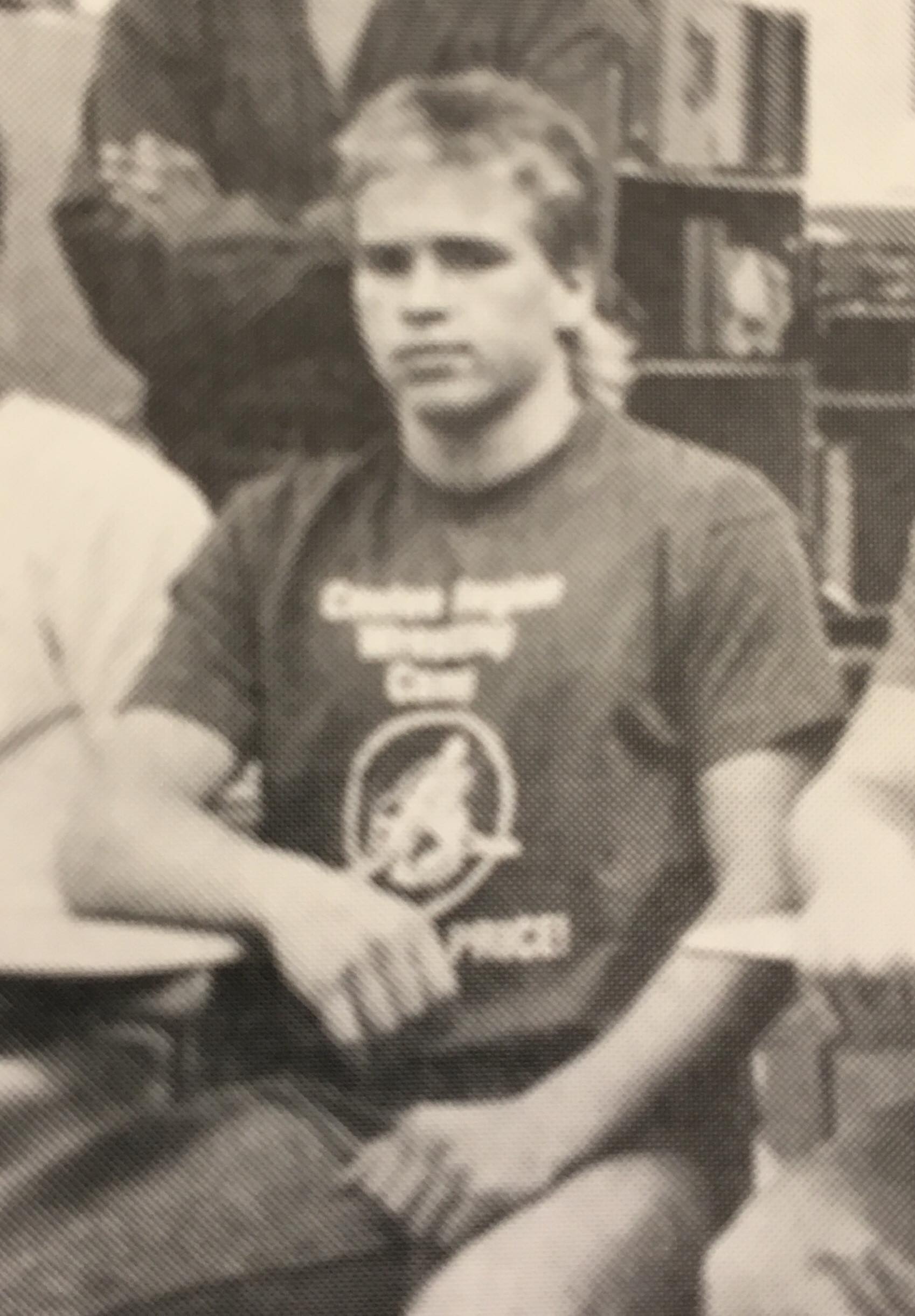 Jim Powell and Clark Kulig sporting wrestling shirts from the era. Jim has the Norse warm up top from the era and Clark attended a camp from the era called the Coulee Region Wrestling Camp. Area wrestlers and coaches would get together at La Crosse Logan and learn new moves. Clark also has an epic mullet.
Season Notes:
30 Seasons Ago: "Holding Odin's Court" 1989-1990
This is Coach Hauser's 8th season at the helm of the Norsemen. He and the wrestlers have been working diligently to build the program up to be a contender. Over the last several seasons Coach Hauser acquired a new mat, new singlets and warm up, and found a great assistant coach in Mark Helegeson. Also in this era Hauser's friend Stuart Dodge was instrumental in starting and maintaining youth wrestling experiences for future Norse wrestlers. Coach Hauser had been going to wrestling camps and clinics where he learned his favorite crossface series among other things that became trademark of a Hauser coached team. He thinks he got that crossface series from the great Mineral Point Coach Allen Bauman at a Doug LeClair "Coulee Region Wrestling Camp" run at La Crosse Logan. By the start of the 1989-1990 wrestling season Coach Hauser had created a steady, competitive program that would win as much as they lose. In another season the Program will catch fire and go on a long sustained winning streak of seasons.
For this era of Norsemen wrestling we're still searching for much of the story. Over the coming years we will add to this history as we dig up more information. What we can tell you about this team is that they finished in the middle of the pack going 5 and 7 in duals. The wrestlers that made up the 1989-1990 team were John Powell, Jim Powell, Stuart Phillipson, Craig Thompson, Clark Kulig, Justin Anderson, Mike Back, Bill Klimek, Andy George, Matt Pronchinski, Steve Koxlien, Paul Sosalla, and Brian Foss.
The Cheerleaders this season were Denice Lyngen, Keri Moquin, Tami Thompson, Heidi Hestekin, and Tammy Strumness. We also had team managers in Jamie Frei and Betsy Clatt. Our Senior leaders were Clark Kulig, Stuart Phillipson, and Craig Thompson. At this time we have no dual results to report. We have been told that Clark Kulig, Mike Back, Steve Koxlien, Craig Thompson, Jim Powell, Bill Klimek, and Matt Pronchinski were good for getting team points on a consistent basis this season.
The Junior high team consisted of Darren Tempski, Andrew Ringlien, Mike Hegland, Jason Giebel, Josh Bautch, Jesse Palmer, Keith Kulig, Mitchell Blaha, Drew Lyngen. They were coached by Mark Helegson.
This team showed good times were coming with a 5th place finish at the Onalaska tournament. The other tournament we have some verification on is that Craig Thompson and Jim Powell took silvers in the Ladysmith Invite. In the WIAA tournament series Craig Thompson and Jim Powell became sectional qualifiers.
The success of the future of the program was built in this era though hard work from the Whitehall wrestling community. While this team became the bailiffs in Odin's court, the next several Norsemen teams will be the judge, jury, and executioner in the area.
Onward Norse! ?? Days until the 2019-2020 season.