1995-1996 Whitehall Norsemen Wrestling Team (Left to right, top to bottom) Head Coach Jeff Hauser, R. Mikelson, T. Danzinger, Arend Geurink, Neal Moen, S. Foss, Jeremy Foss, Lucas Hanson, Ryan Martinovici, Assistant Coach Mark Helgeson, J. Tiffany, Mike Estenson, Josh Borreson, Lee Meinerz, Jasen Anderson, Manager P. Hanson, S. Newman, Cy Getts, Jeff Nelson, R. Oddness
Head Coach: Jeff Hauser
Assistant Coach: Mark Helgeson
Manager: P. Hanson
Record: 8-1 Overall, 2nd in the Dairyland.
Wrestlers:
R. Mikelson, T. Danzinger, Arend Geurink, Neal Moen, S. Foss, Jeremy Foss, Lucas Hanson, Ryan Martinovici, J. Tiffany, Mike Estenson, Josh Borreson, Lee Meinerz, Jasen Anderson, Manager P. Hanson, S. Newman, Cy Getts, Jeff Nelson, R. Oddness
Notable Performances:
Solid Performer: Josh Borreson
All Conference: Mike Estenson, Lee Meinerz #125 (27-10)
Sectional qualifiers: Mike Estenson (regional champ), Lee Meinertz, Ryan Martinovici (regional champ).
WIAA State Qualifer: Lee Meinerz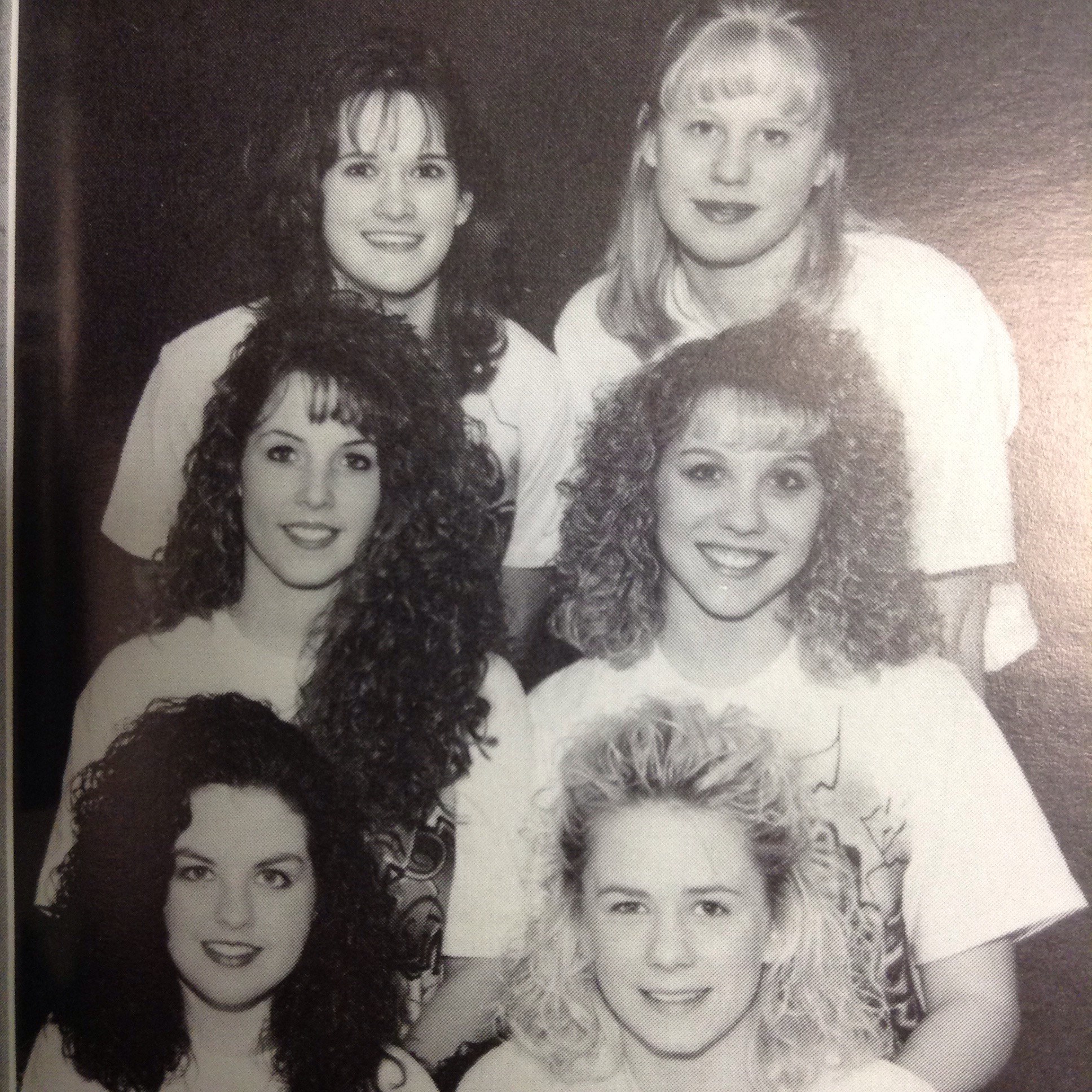 1995-1996 Whitehall Norse Wrestling Cheer Squad
(Left to right, Top to bottom) Tracie Schroder, Allison King, Kristen Strangstalien, Alisha Sharp Zarwell, Tricia Austin, Darcy Berg.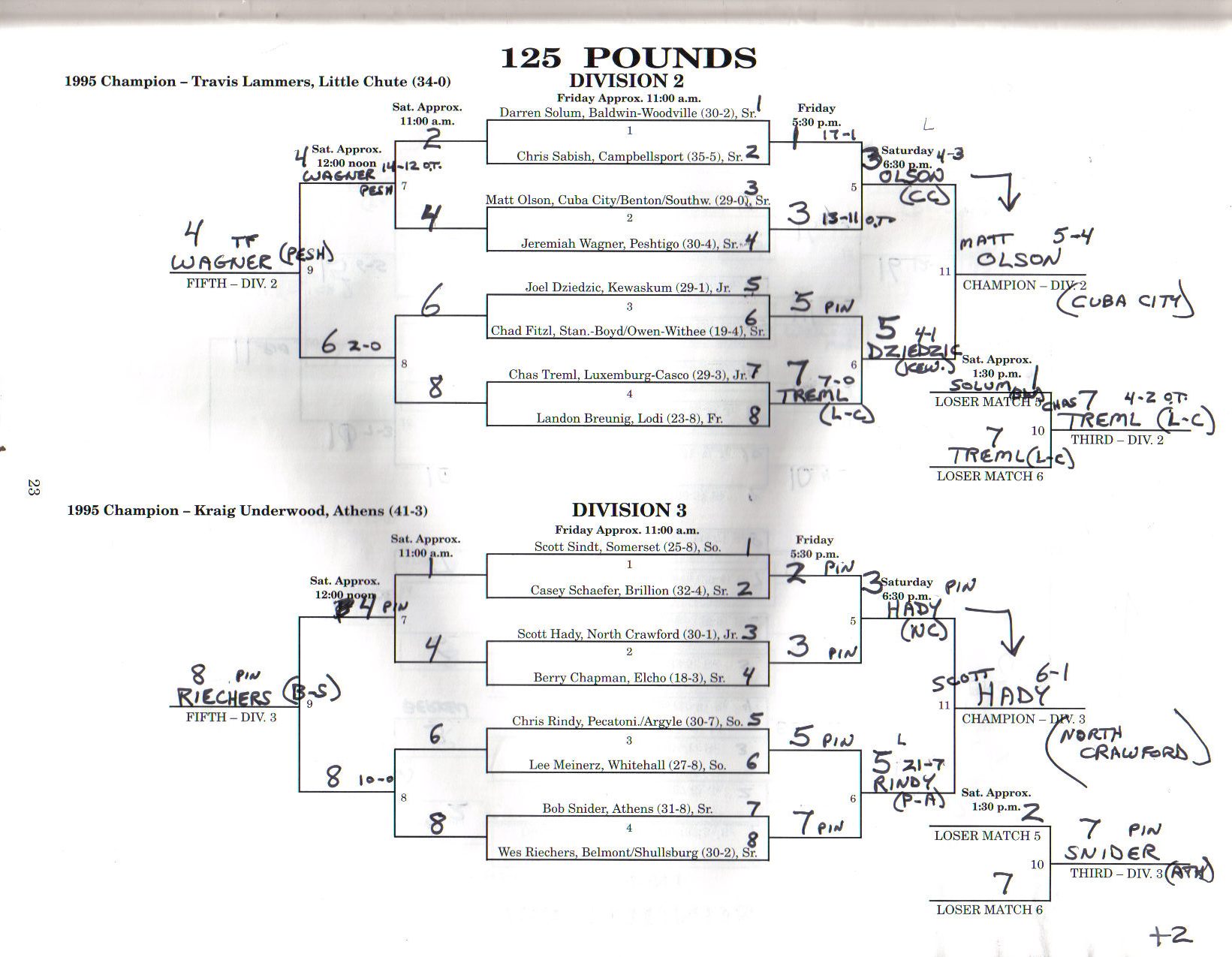 Lee Meinerz's WIAA State Bracket
Season Notes:
"Bulls on Parade" 1995-1996. A stud group of lightweights took the points lead for the Norsemen in every duel that year going 8 wins and 1 loss overall on the year. Coached by Jeff Hauser and his assistant Mark Helgeson, the Norse finished in second place in the Dairyland Conference. Sectional qualifiers that year were Mike Estenson (regional champ), Lee Meinerz, and Ryan Martinovici (regional champ). Another rock solid performer that year was Josh Borreson. Lee Meinertz got the farthest in 1995-1996 by becoming a WIAA State Qualifier.