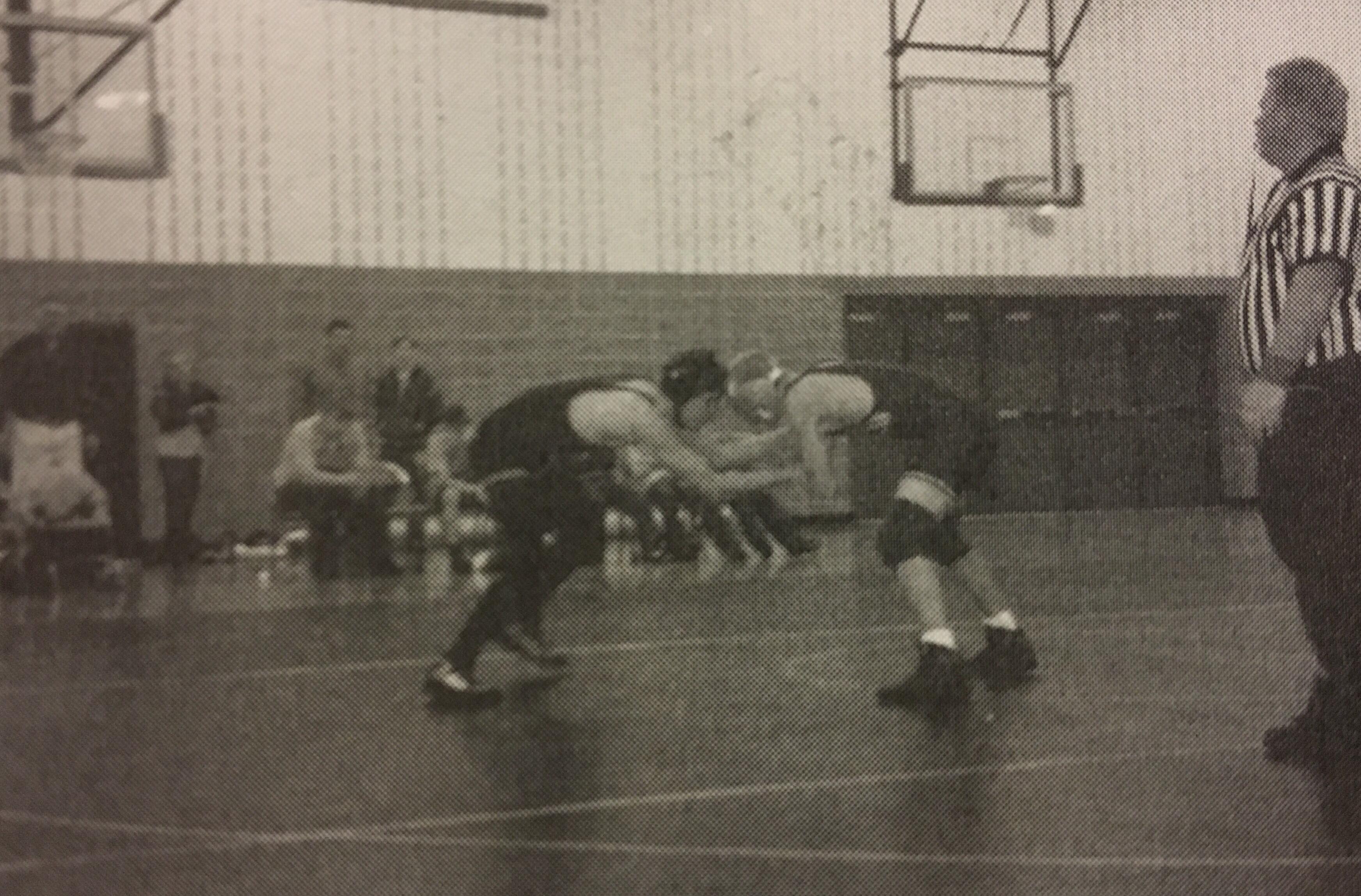 Branden von Uhl or Alexander Pugovkin starts off.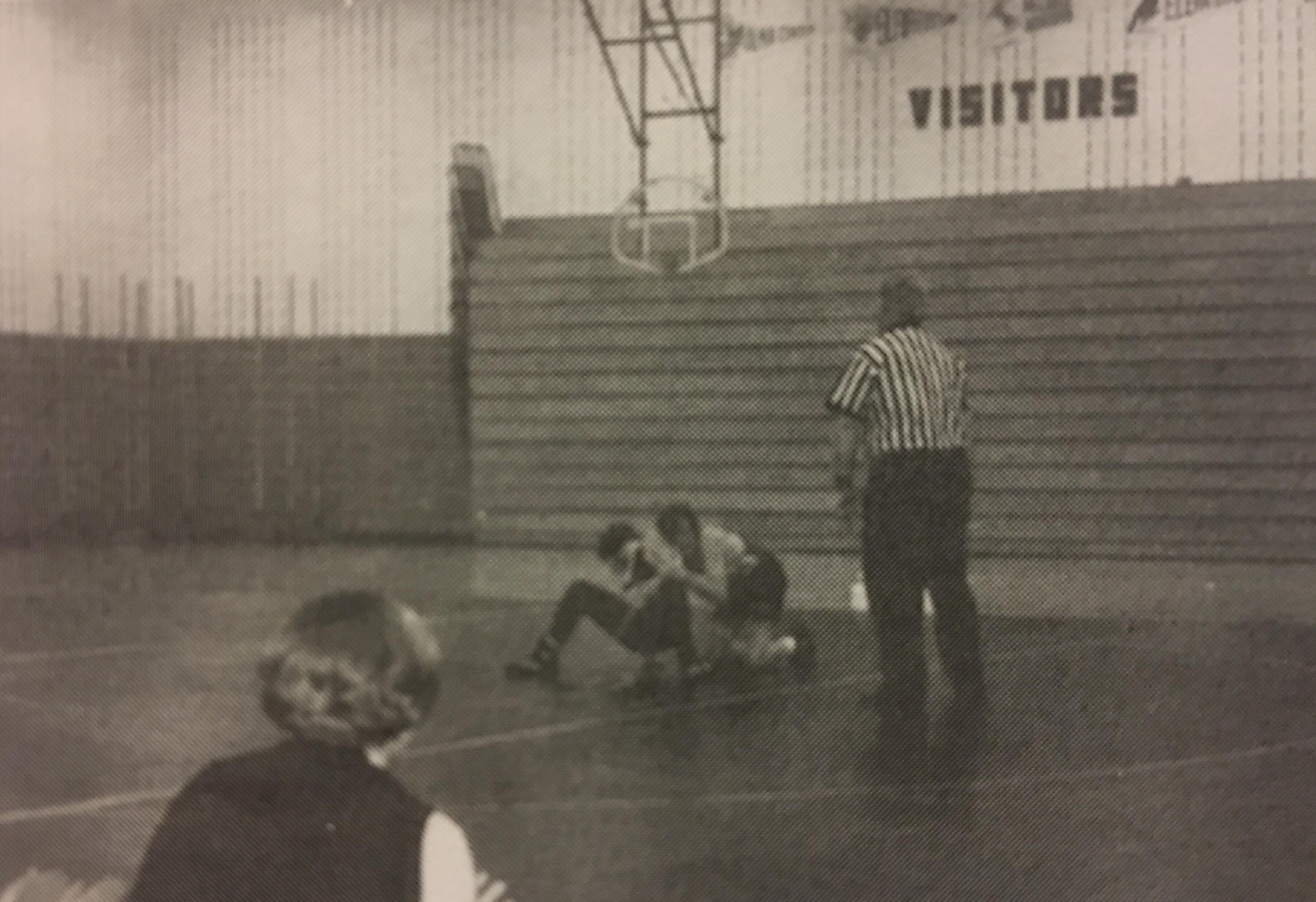 Troy Guenther in a scramble.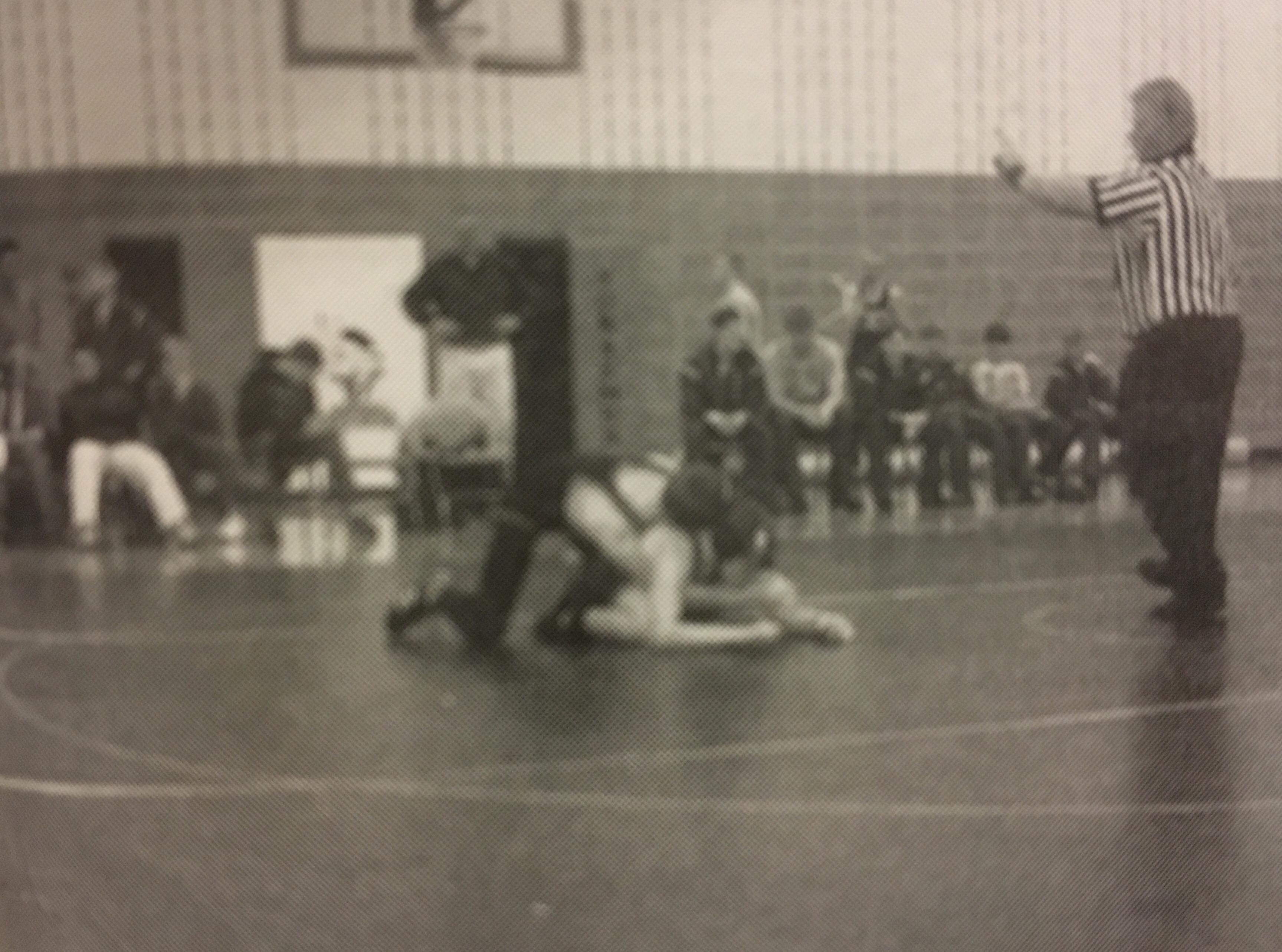 Matt Hegland in control.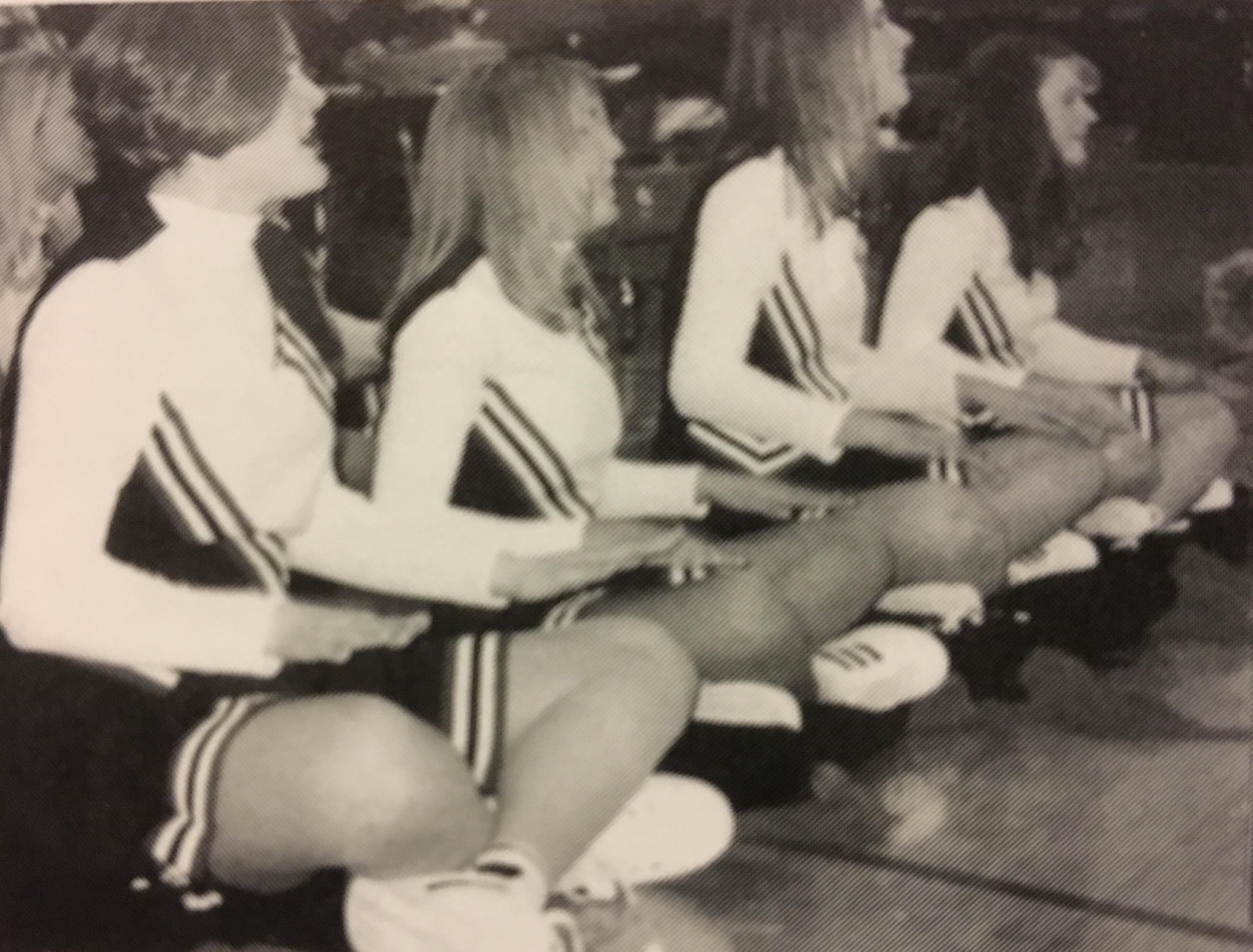 Norse Cheerleaders in Action (L to R): Elizabeth Hauser, Shannon Paulson, Alyssa Glanzman, and Leslie Back.
Season Notes:
20 Seasons Ago: "Brave New World" 1999-2000.
Brian Borreson takes the reigns of the Whitehall Norsemen Wrestling Program after Coach Hauser steps down after the 1998-1999 season. This isn't Borreson's first rodeo. He was the Head Coach during the 1976-1977 season. In that season the team did very well going 8W and 3L. Not much data has shown up yet about this 1999-2000 team. We Know Drew Lyngen was Coach Borreson's assistant. We do know that this team was comprised of some hard nosed brawlers. These weren't finesse guys. They were strong, mean, and hard. They liked to fight.
We also saw our first foreign exchange wrestler who made the team and contributed all year for the Norse. He was a tough kid the wrestlers nicknamed "The Russian." His names was Alexander Pugovkin and he came to Whitehall from the wilderness of the Arctic Circle in Dudinka, Russia.
The team this season consisted of wrestlers Branden von Uhl, Matt Hegland #171 (15W-15L), Kendall Kulig, Tyler Palkowski, Alexander Pugovkin, Paul Nelson, Aaron Bergman, Steve Lessard, Riley Kupka, Bryan Franson, Tony Saarem, and Troy Guenther #125. The cheerleaders were Elizabeth Hauser, Rebecca Ziebarth, Alyssa Glanzman, Shannon Paulson, Megan Bender, Leslie Back, and Nikki Warner.
The steady performers this season were Paul Nelson, Kendall Kulig, Branden von Uhl and Matt Hegland.
We as a Program were very fortunate that Coach Borreson came back to help maintain the scaffolding of the hard work Coach Walek and Hauser reconstructed in their eras. As we learn more from Coach Borreson's Era we will update this page. Check in periodically.
?? Days until the 2019-2020 season.