Become a Patron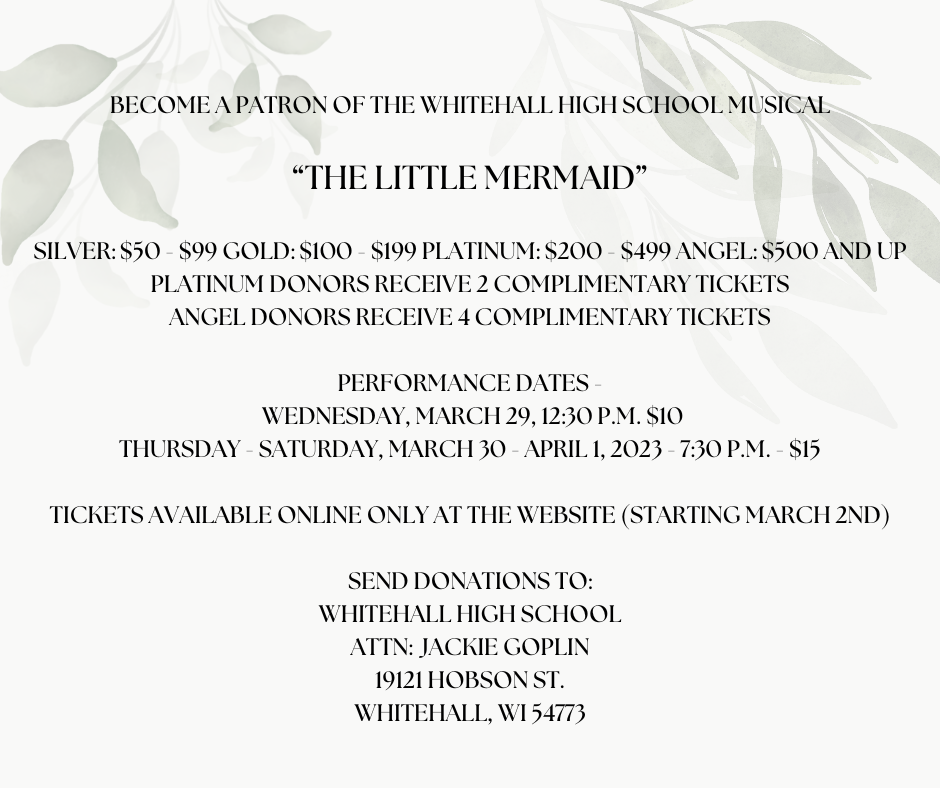 Parent Teacher Conferences Thursday, February 23rd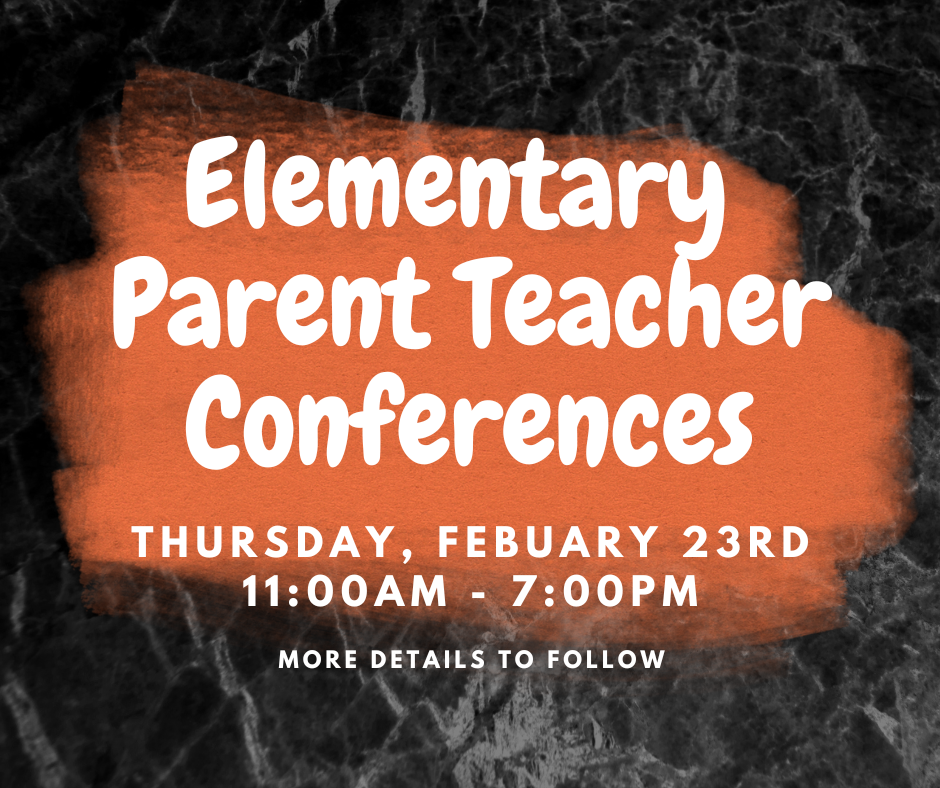 Whitehall Schools will be closed tomorrow, Thursday, January 19, 2023 due to the incoming weather conditions. Grades 7-12 will use virtual instruction so students should check their school emails. As a reminder, there is no school on Friday, January 20th, as this is a previously scheduled in-service day. We will see students back in the building on Monday, January 23rd.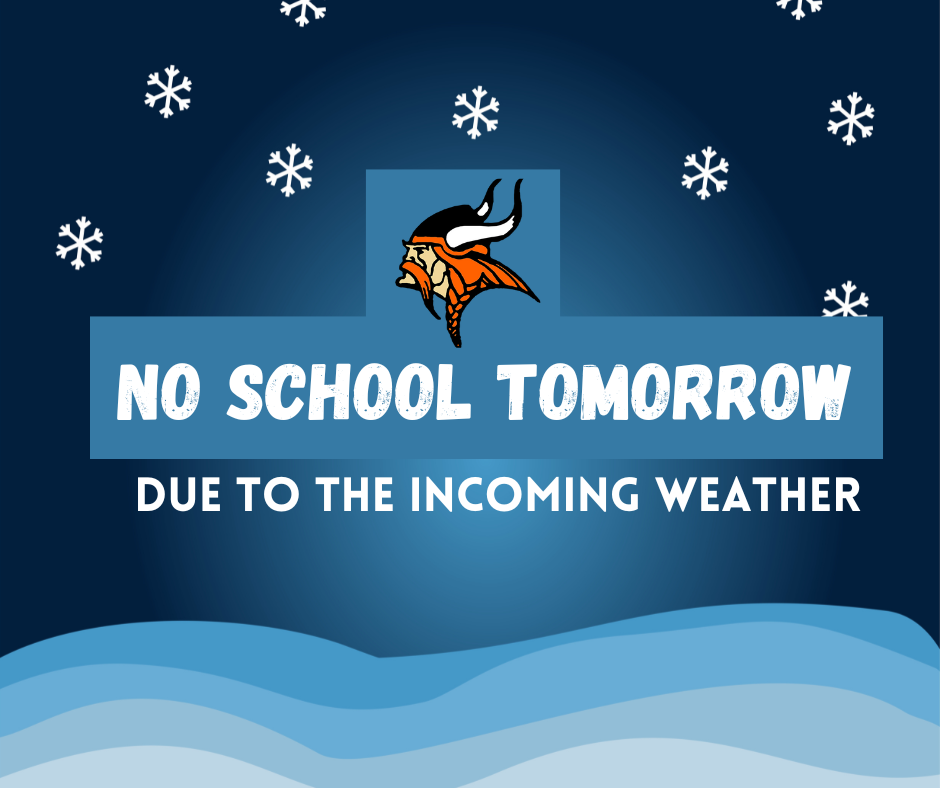 Attention Norse Families! All afterschool activities have been canceled for today. ‼️ CLC will still run as normal, including the bus for transportation of these students home.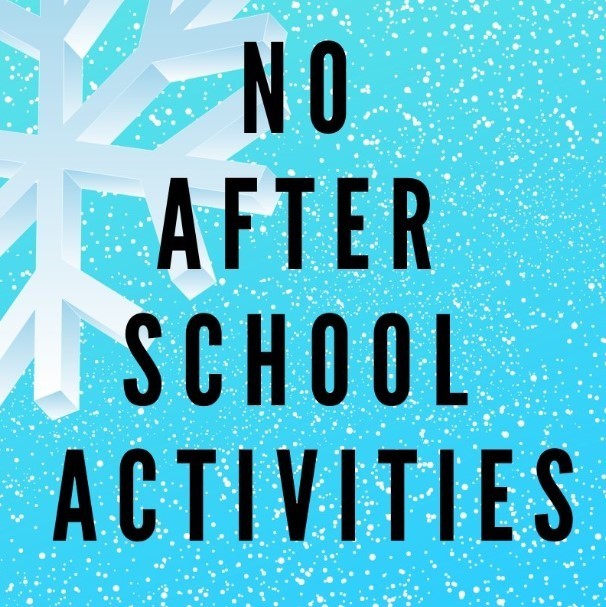 Monday!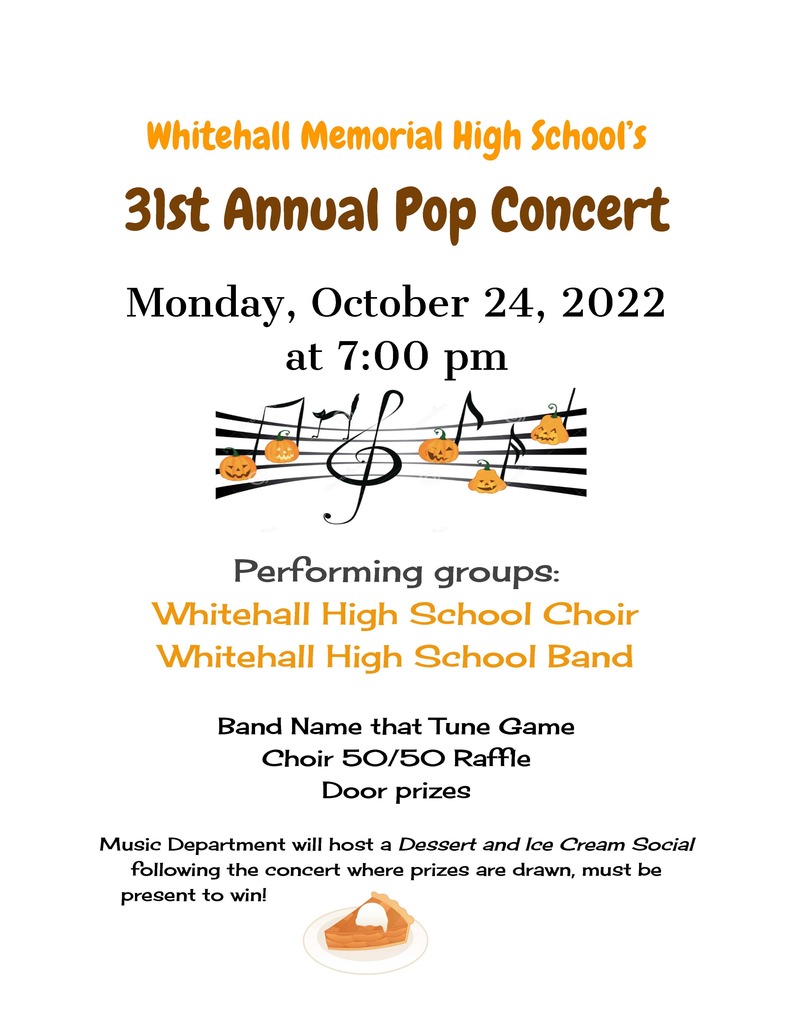 T-Shirt Delivery Day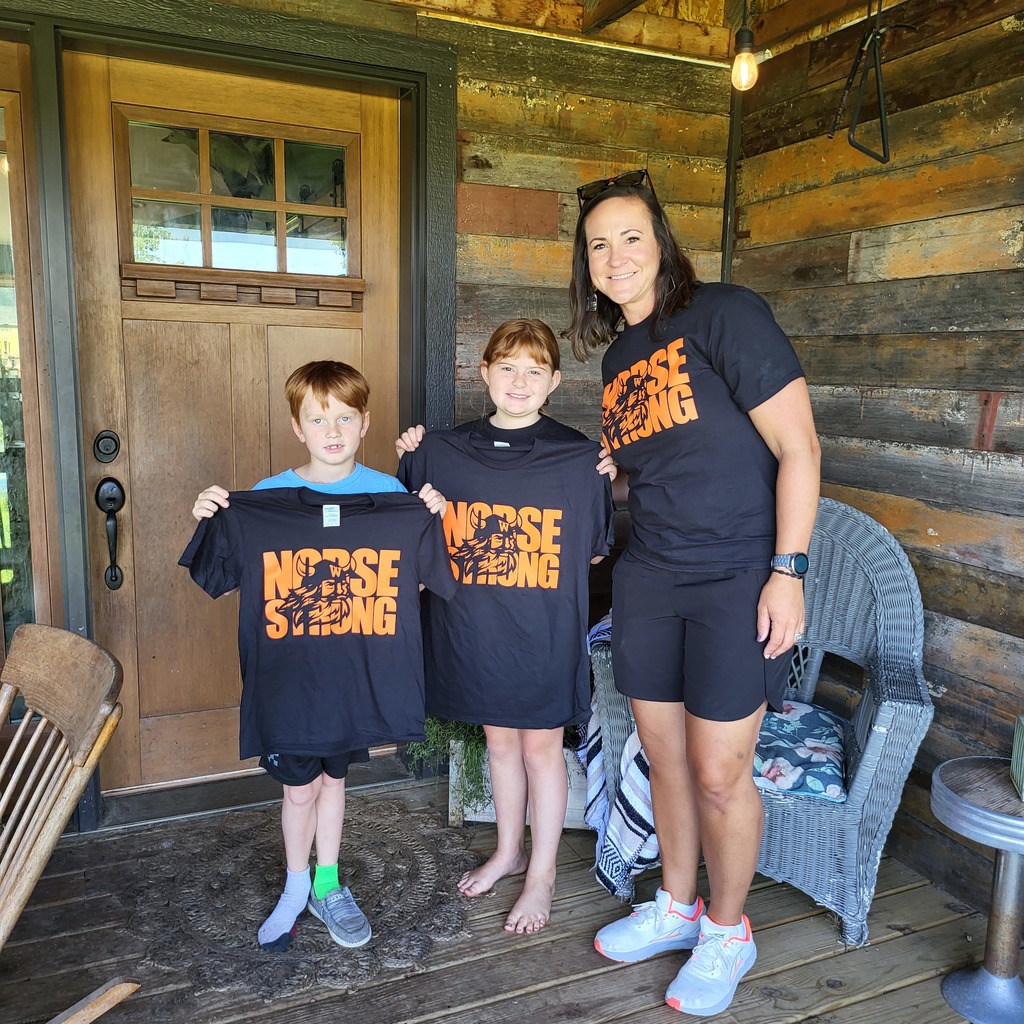 T-Shirt Delivery Day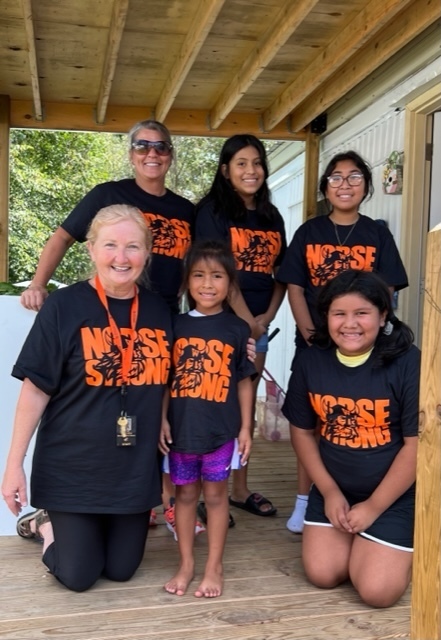 T-Shirt Delivery Day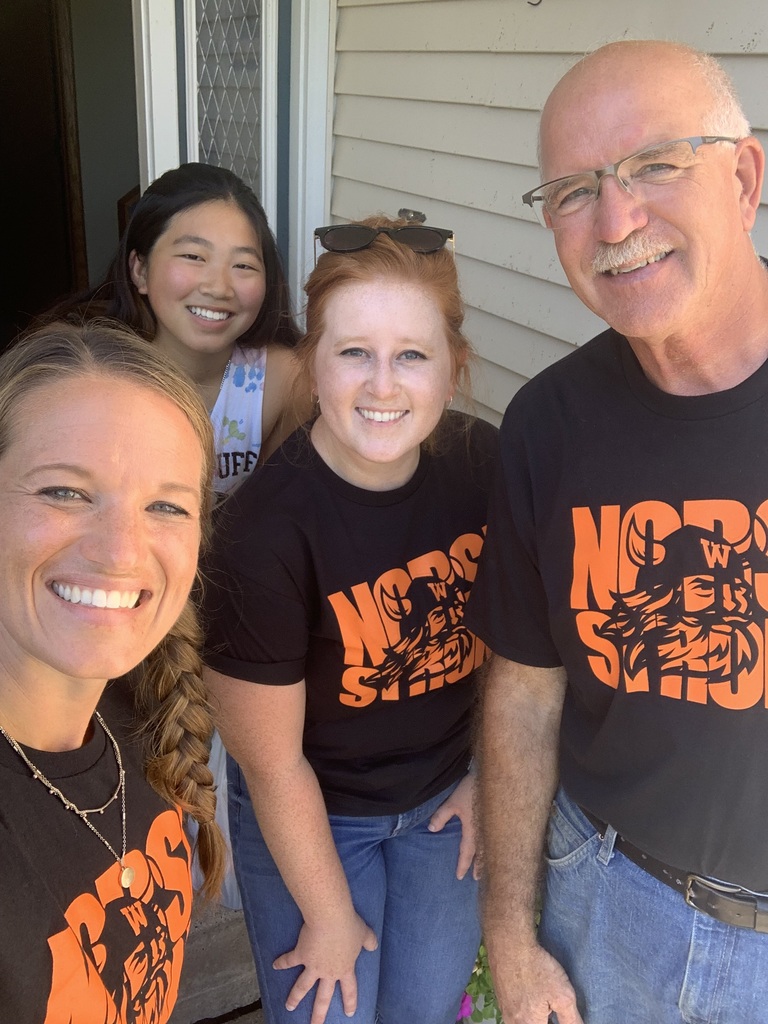 T-Shirt Delivery Day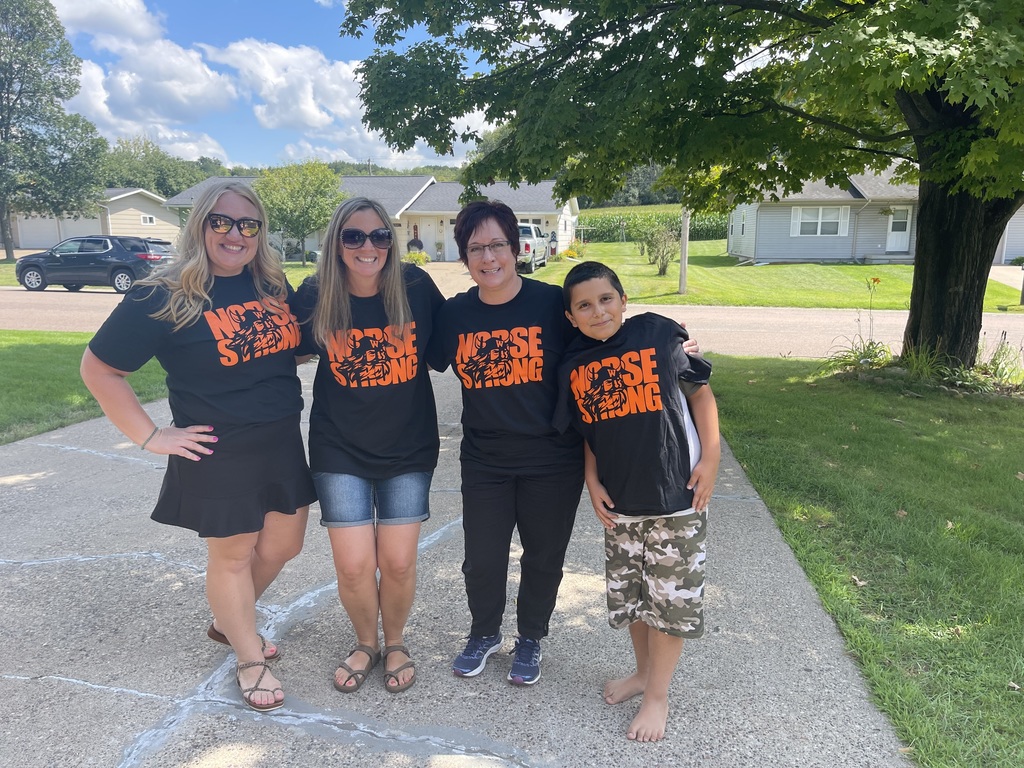 Congratulations Seniors! The Whitehall School District and Community is so proud of each and every one of you! **Dylan Moats** **JT Lisowski** **Katie Lisowski** **Sydney Matheny**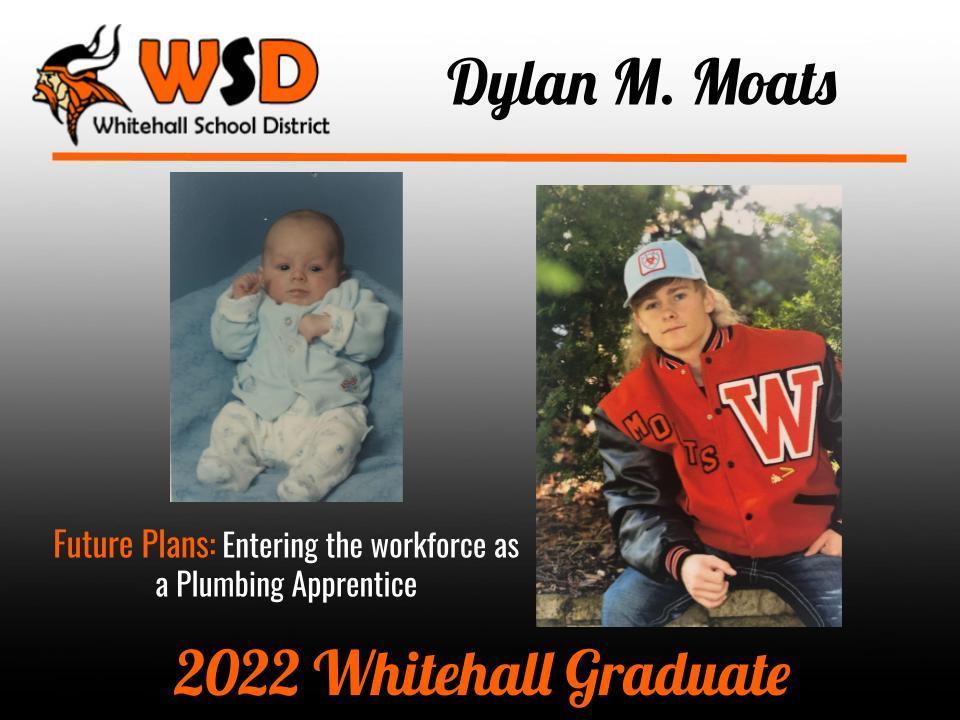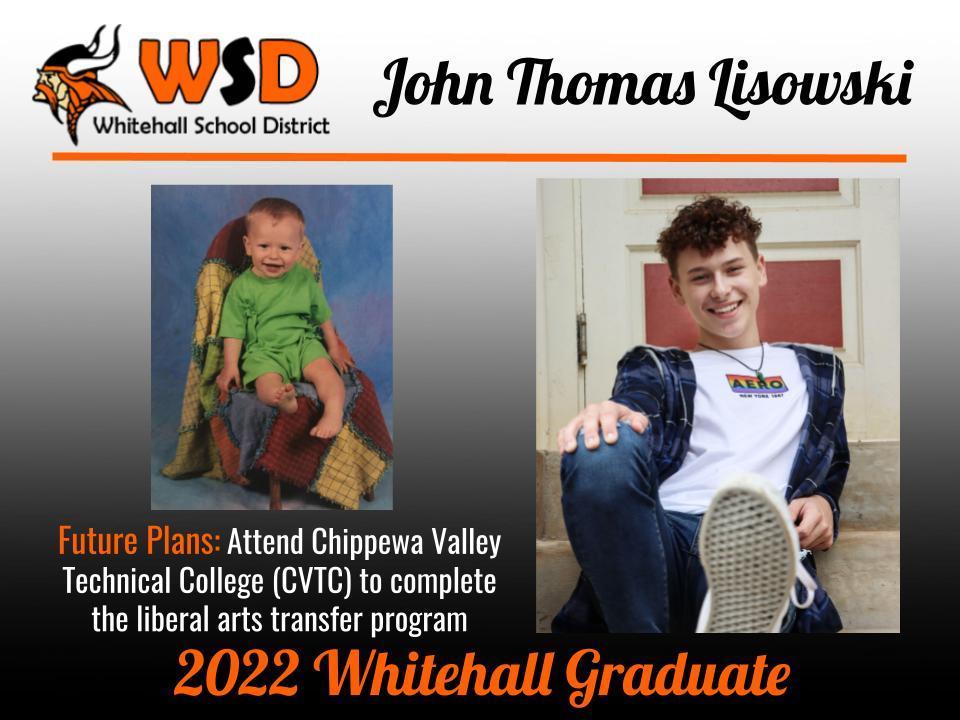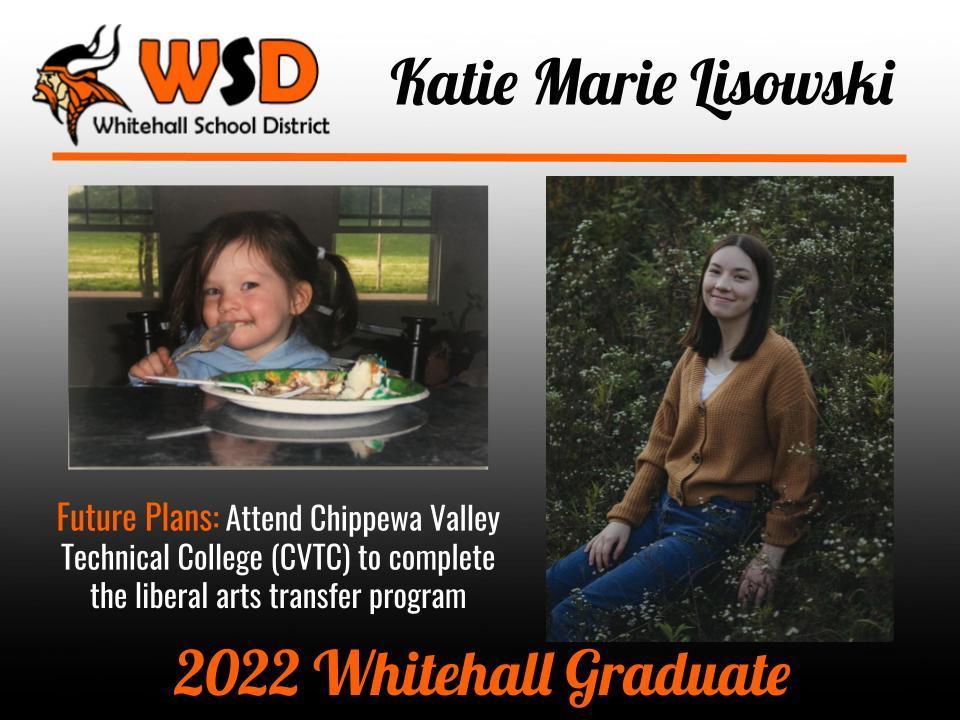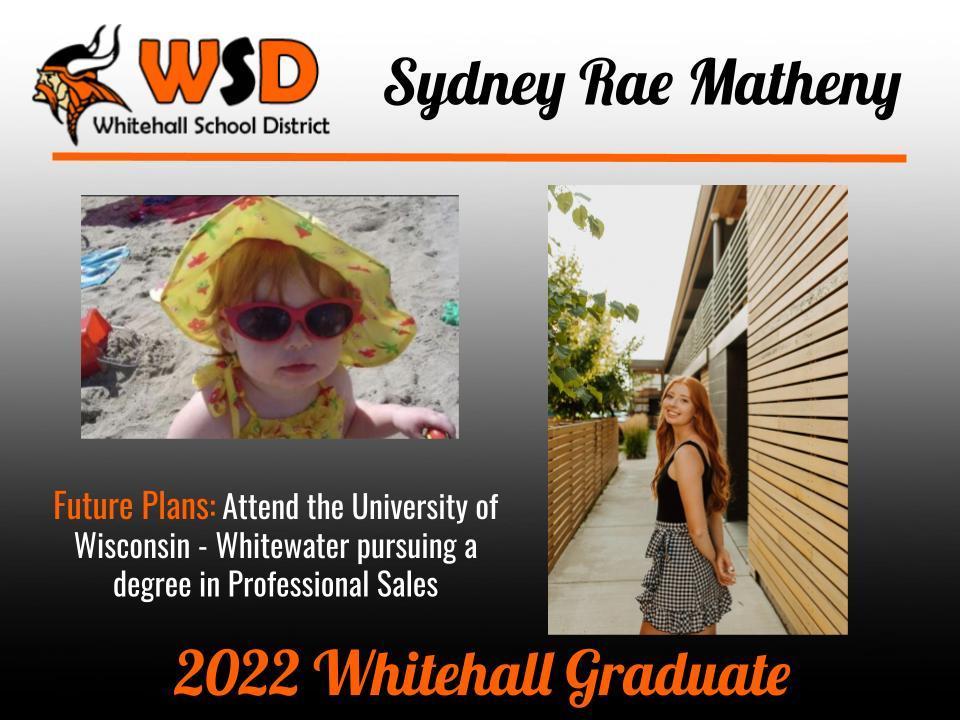 Congratulations to these four phenomenal Whitehall Class of 2022 Seniors. We wish you all the best of luck in all of your new journeys in life! **Nylah Lisowski** **Brekken Kulig** **Maggie Lindberg** **Tayton Kulig**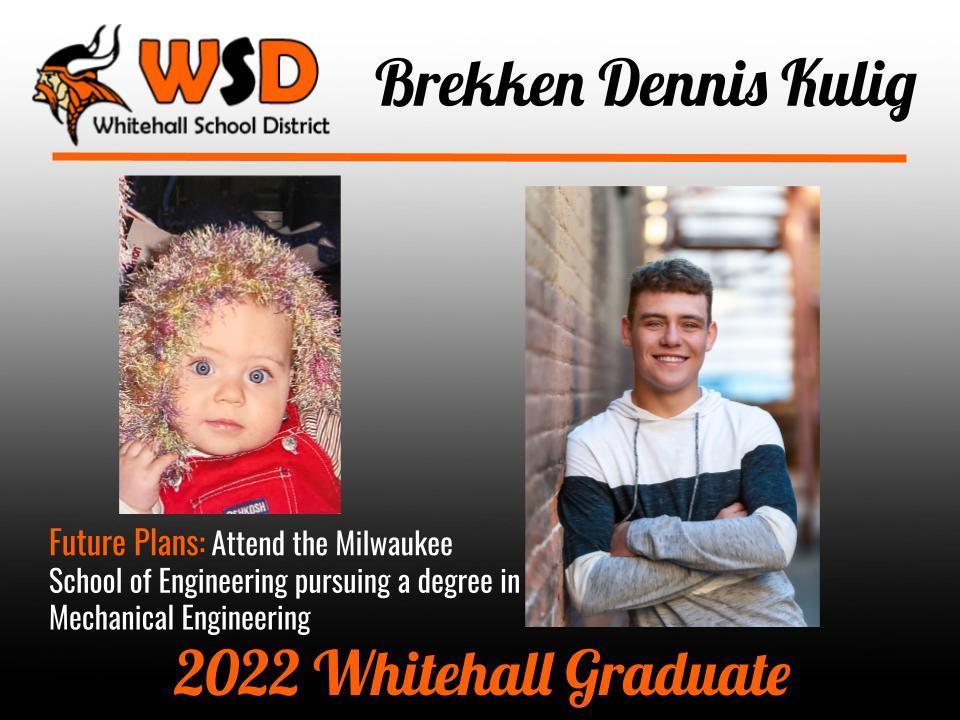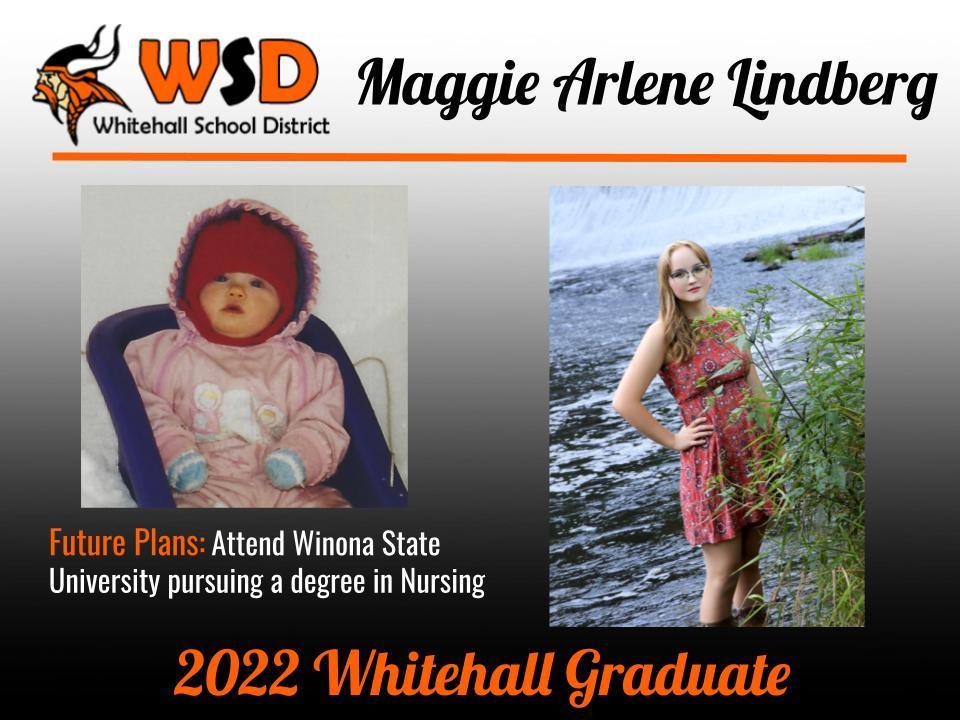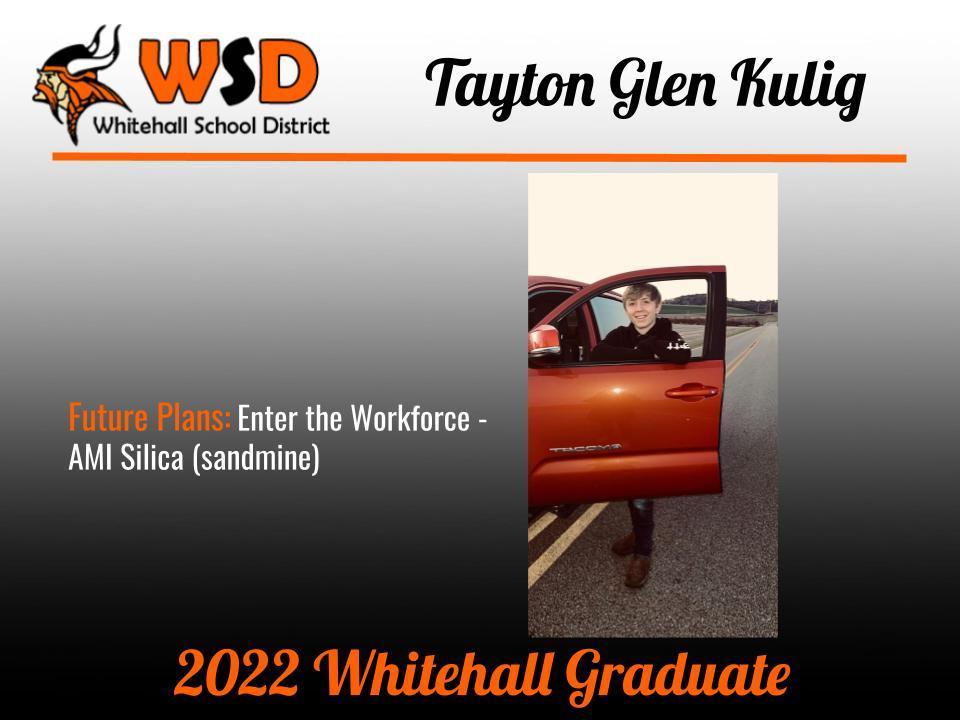 The start of a new week brings another day to celebrate some more of our amazing Class of 2022 graduates!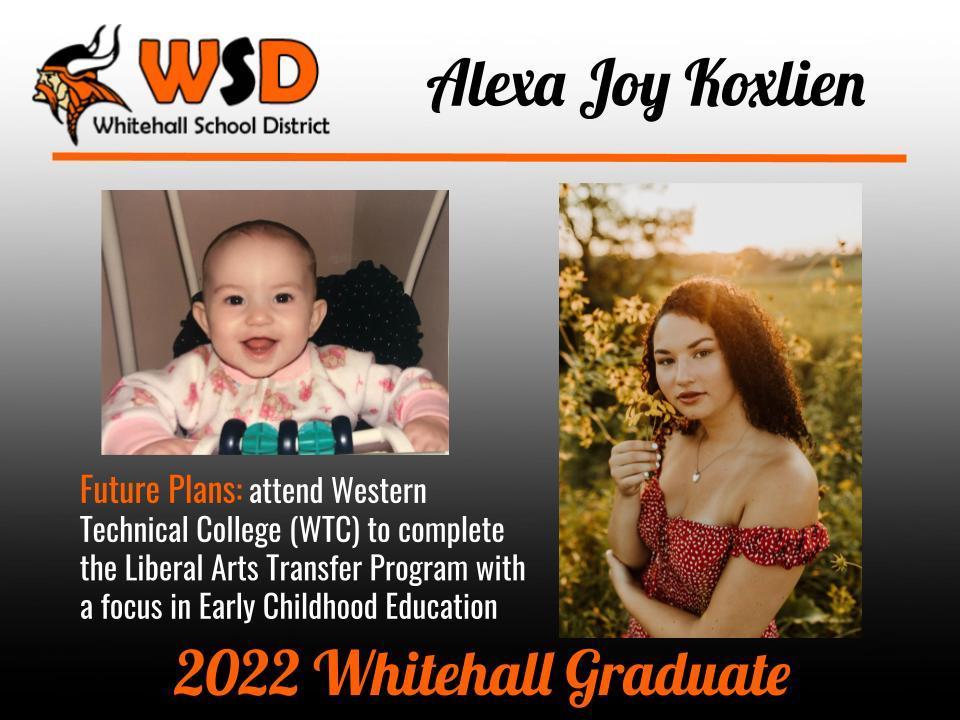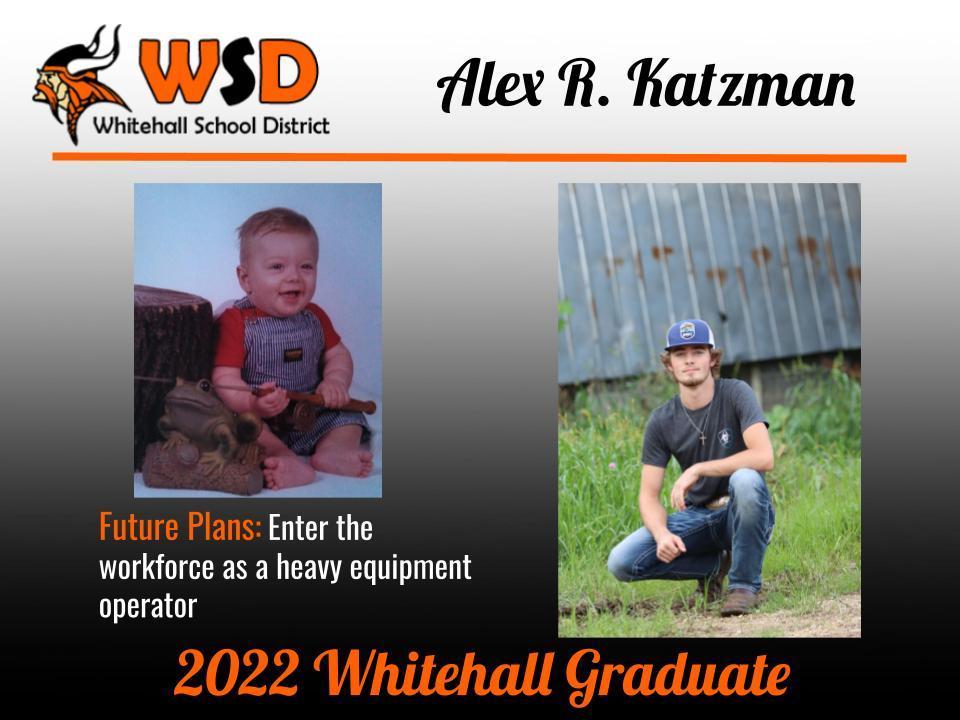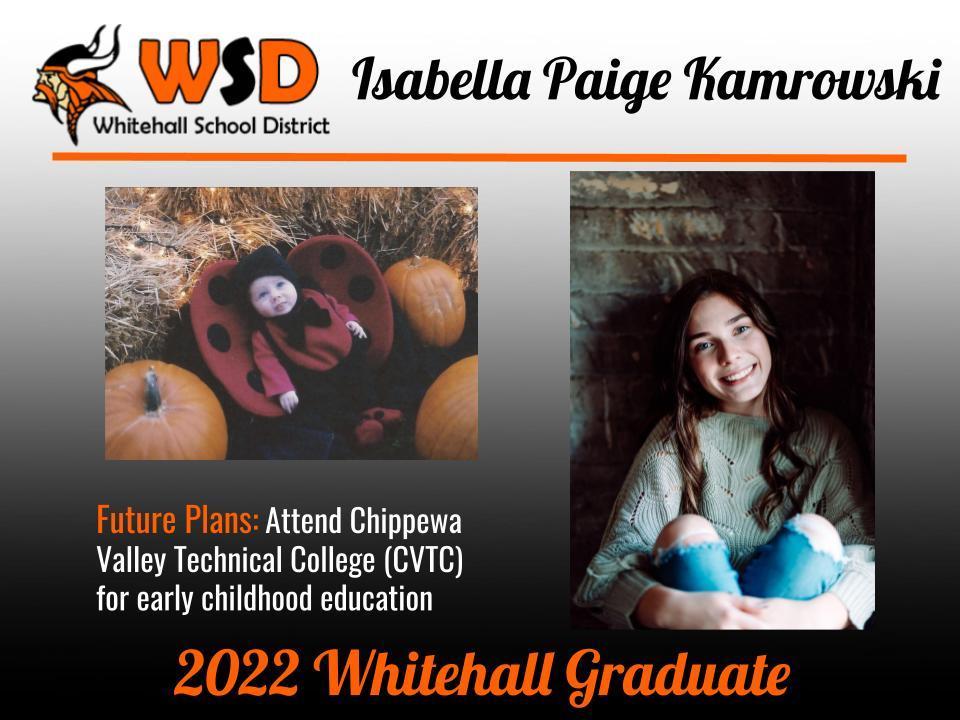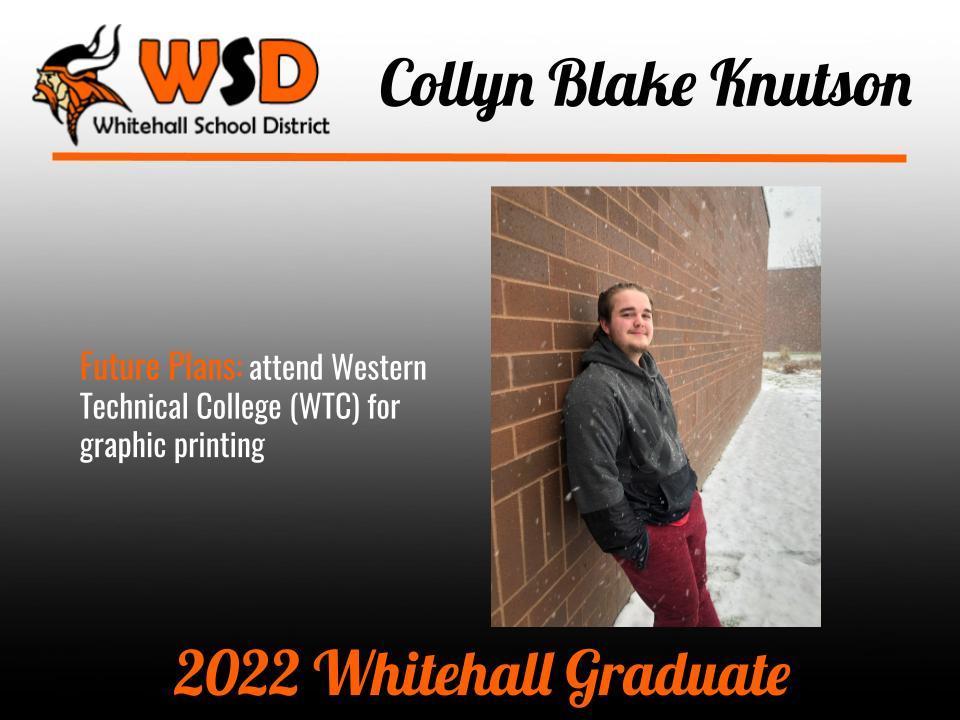 Sneak peak of MAMMA MIA! rehearsals The cast of MAMMA MIA! has been working hard learning lines, songs, blocking and dances! They are a talented group of students and will light up the stage in a few short weeks! Here are some pictures of the students at work! Here The Dynamnos Kiera Kjos, Alexa Koxlien, Kelly Herness, and Maddy Frank practice familiar ABBA songs CHIQUITITA and DANCING QUEEN; while members of the cast sing MAMMA MIA!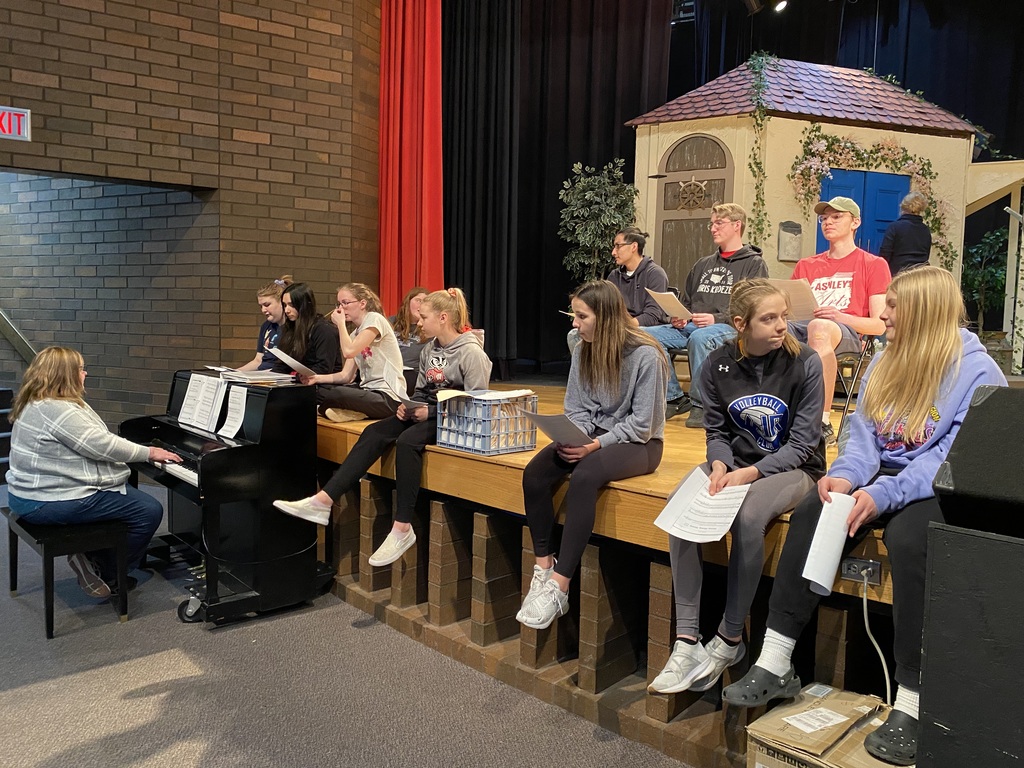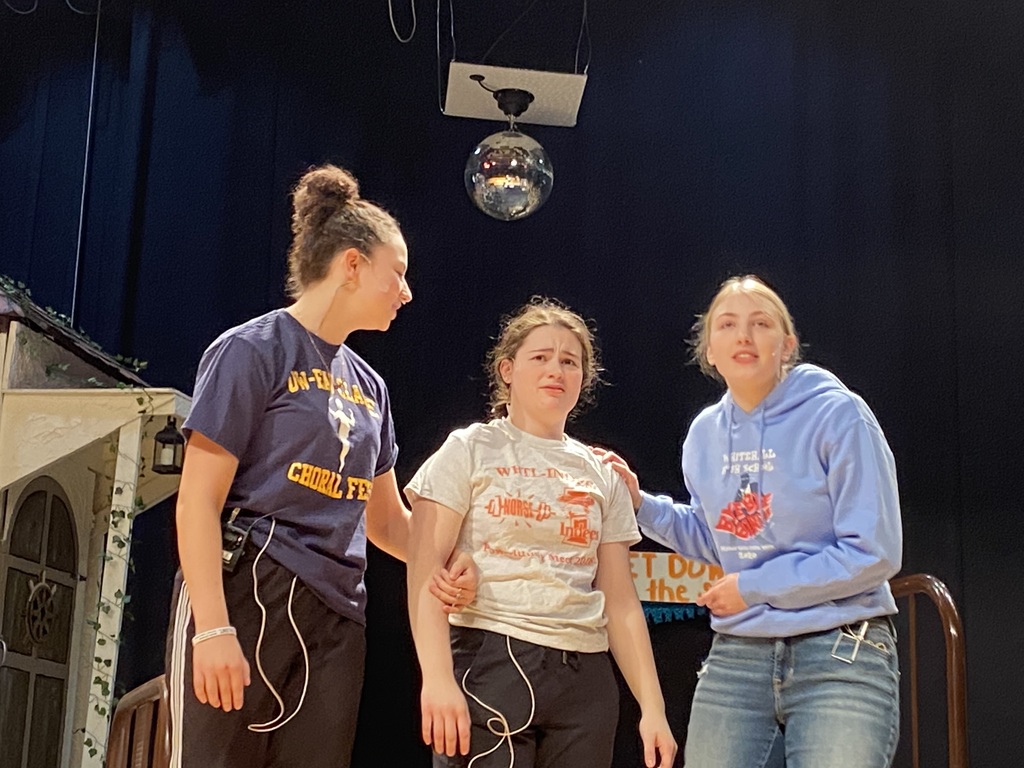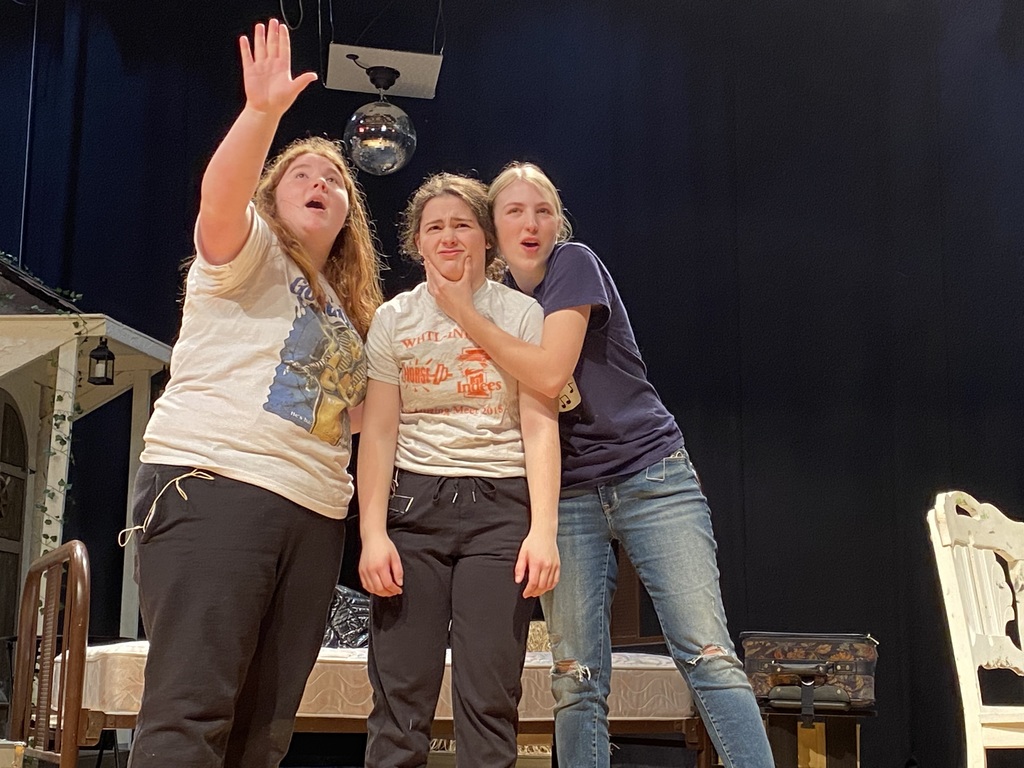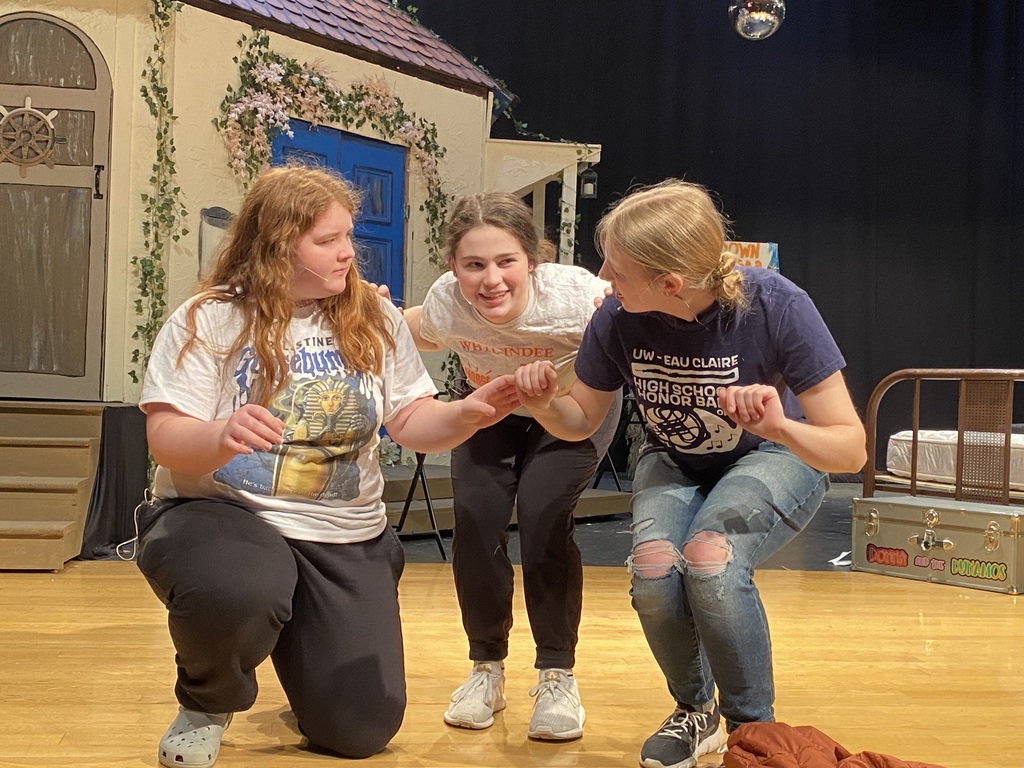 Whitehall School District Proudly Present Mamma Mia! Performance Dates - March 30, matinee - 12:30 pm March 31, April 1, 2, 2022 - 7:30 p.m. Tickets - $10 (5 years of age and younger are free) Matinee - $5 More information on tickets coming soon! The Cast of Characters Sophie - McKenna Pientok Donna Sheridan - Kelly Herness Tanya - Madelyn Frank Rosie - Kiera Kjos & Alexa Koxlien Sky - Mike Spare Sam - Ben Mohan Harry - Kevin Carroll Bill - Zach Spittler Pepper - Sawyer Herrick Eddie - Brain Flores Basil - Theo Mikesell Friends of Sophie Sydney Matheny Maggie Lindberg Nora Bergerson Marisol Gonzalez Nora Semb Other Guests Aryana Ausderau Morgan Jurowski Kyla Lambeck Karli Molis Cali Dunn Joanna Smith

Whitehall High School Community Blood Drive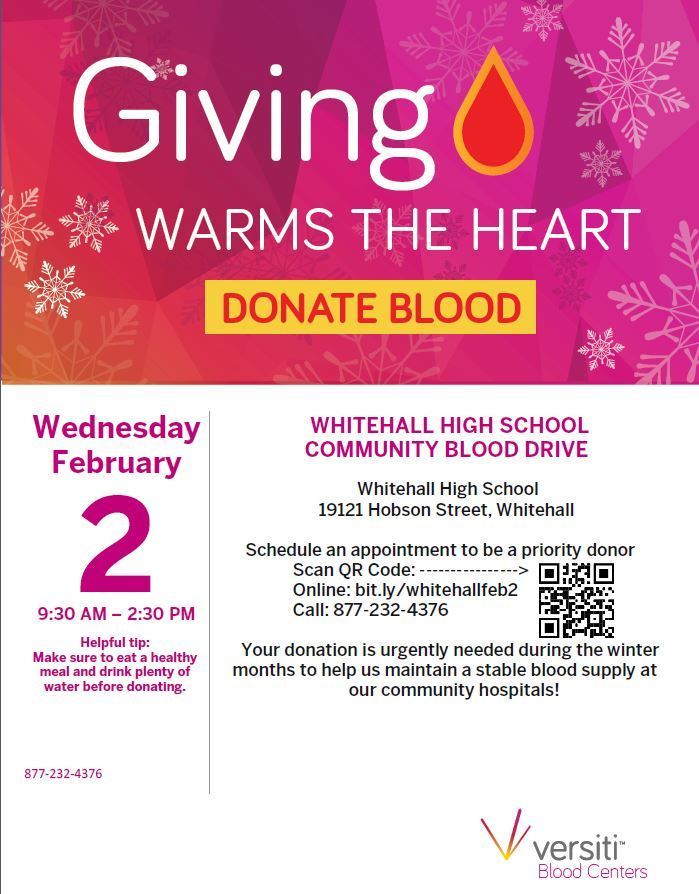 Elementary Students are VERY happy to be back outside for recess after the cold weather this past week. They have been busy!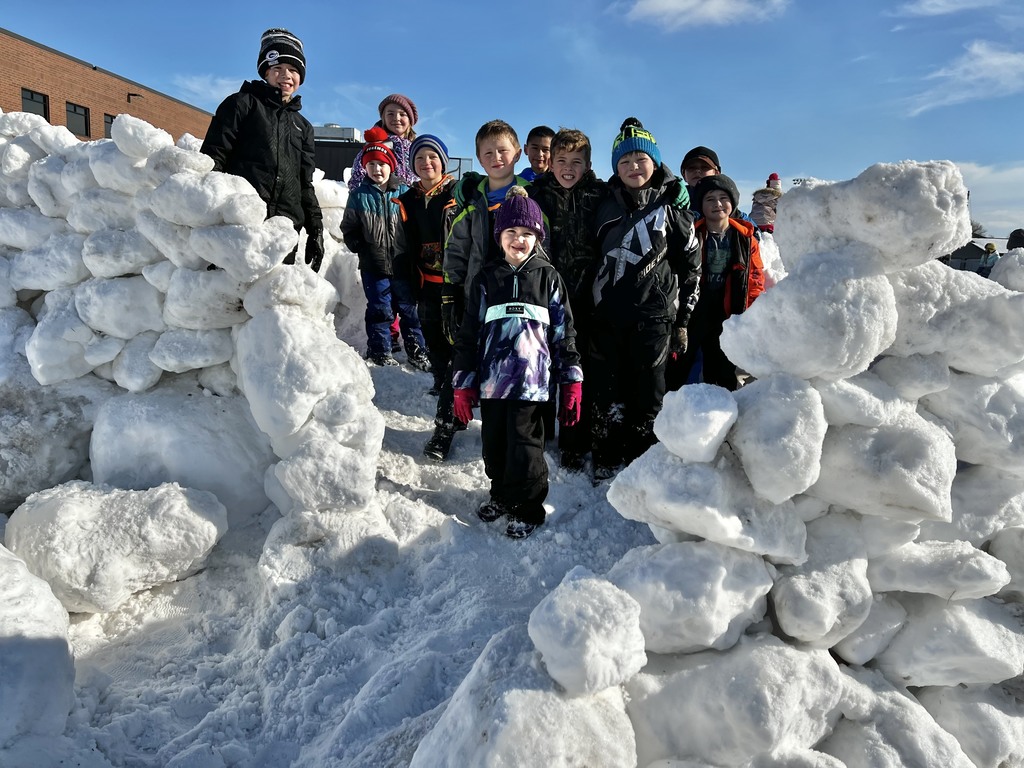 On Tuesday, students and staff members from Whitehall Memorial Elementary spread cheer throughout the communities that make up our district by making and delivering Christmas treats to over 70 local businesses and service agencies. Teachers and students discussed the concept of "giving over receiving" and how acts of kindness can make the holidays or any time of year more enjoyable for others. Special thanks to all of our local business owners, employees, and patrons for all you do for our communities and our school district. Happy Holidays from everyone at Whitehall Memorial Elementary!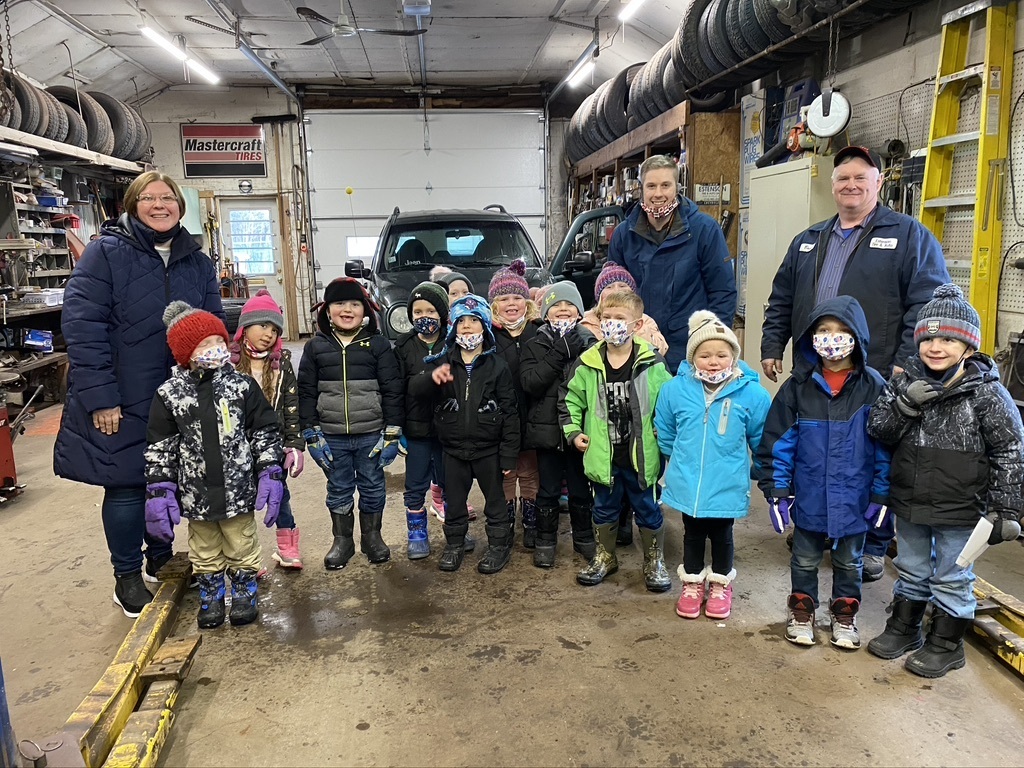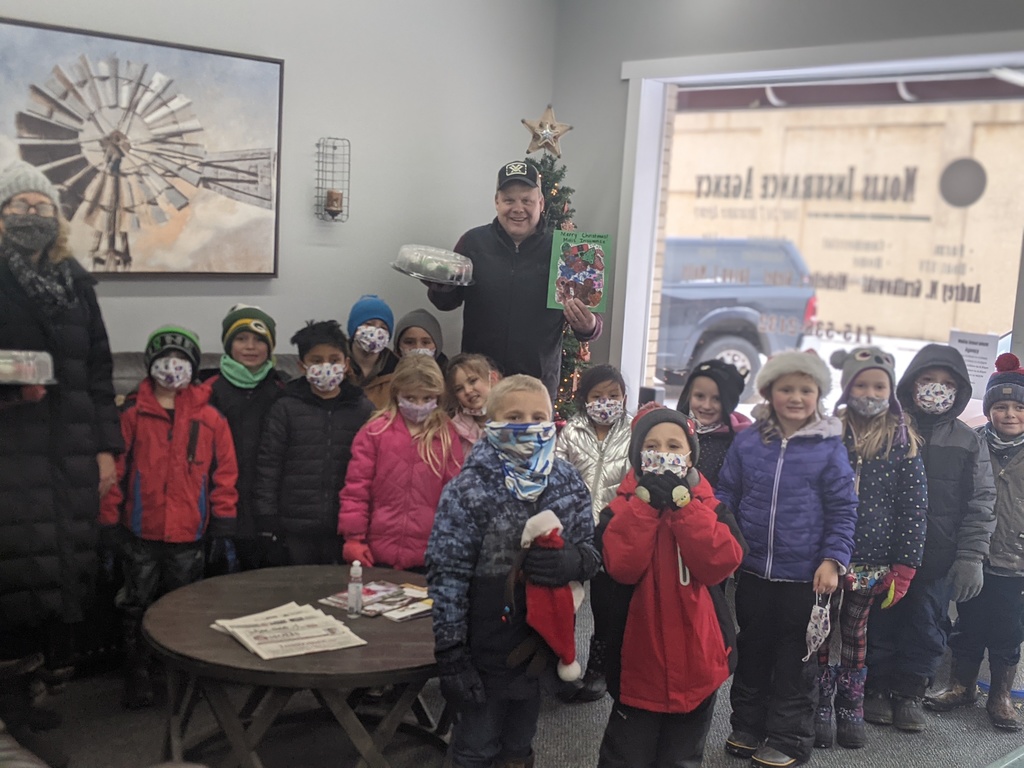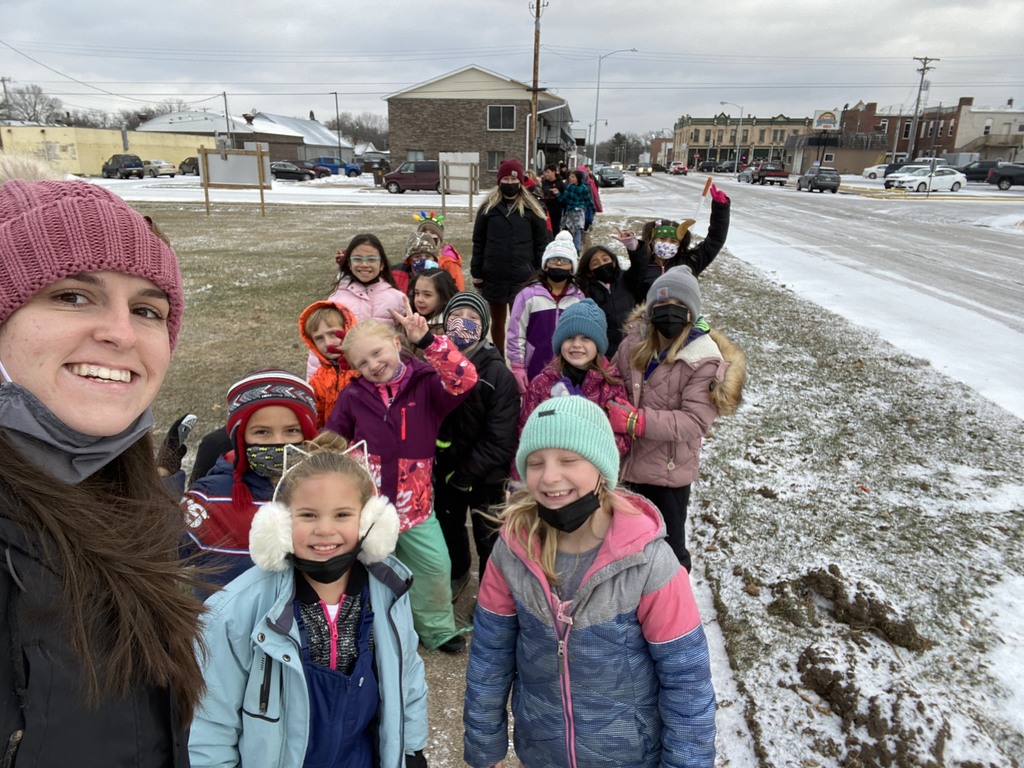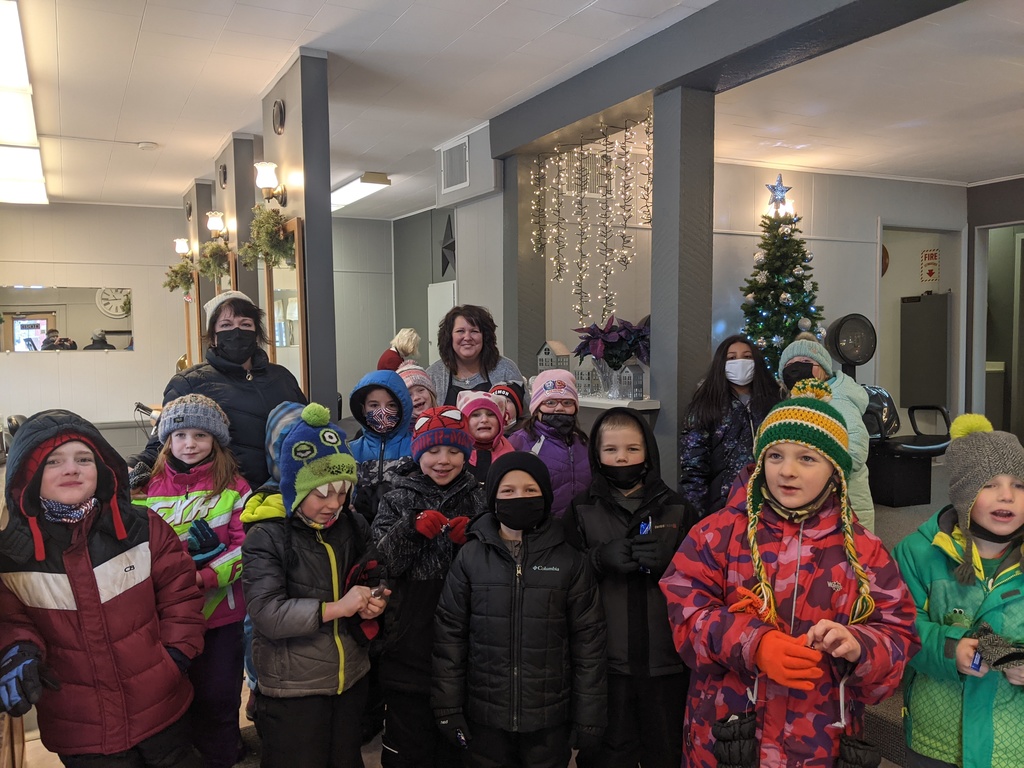 Due to the impending weather for tomorrow evening, the special appreciation presentation for the Ken Stellpflug Basketball Court Supporters has been rescheduled to halftime during the home game on Friday, February 4th. There are families coming from out of town and we would like everyone to arrive safely and be able to celebrate. A reminder will be sent out prior to the rescheduled event.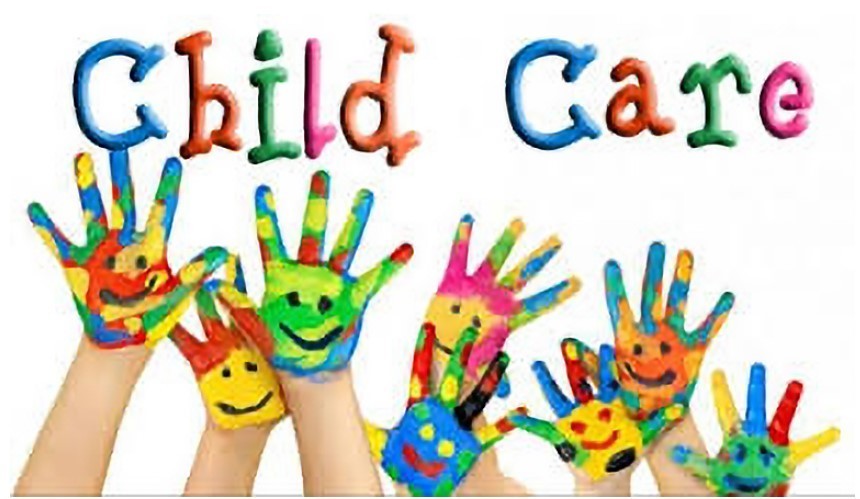 Contact Mrs. Lyngen with any questions!